Faith Formation for Children and Youth
Registration is Now Open! Scroll down to explore the different Faith Formation options for your family. 
All families registering children and youth in Faith Formation and Sunday School programs must be registered active parishioners of Annunciation Catholic Church.
"God always knocks at the door of hearts. He likes to do this. It comes from His heart. But, do you know what He likes best? To knock on the doors of families and find families that are united, to find families that love each other, to find the families that bring up their children and educate them and help them to keep going forward and that creates a society of goodness, of truth, and of beauty."    Pope Francis, September 29, 2015
Finding God
Annunciation Catechesis programs use the Finding God: Our Response to God's Gifts curriculum that integrates the fundamental themes of the Catechism of the Catholic Church as well as Scripture and Catholic social teachings. Embodying the spirituality of St. Ignatius of Loyola, Finding God provides all the tools to engage the whole child – mind, heart, and soul – uniquely guiding children to practice prayer and reflection, to explore Scripture, and to find God in all things. The curriculum fully engages children in the full teachings of the Catholic Church, inviting them to discover the beauty of their faith.
Preparation for the Sacraments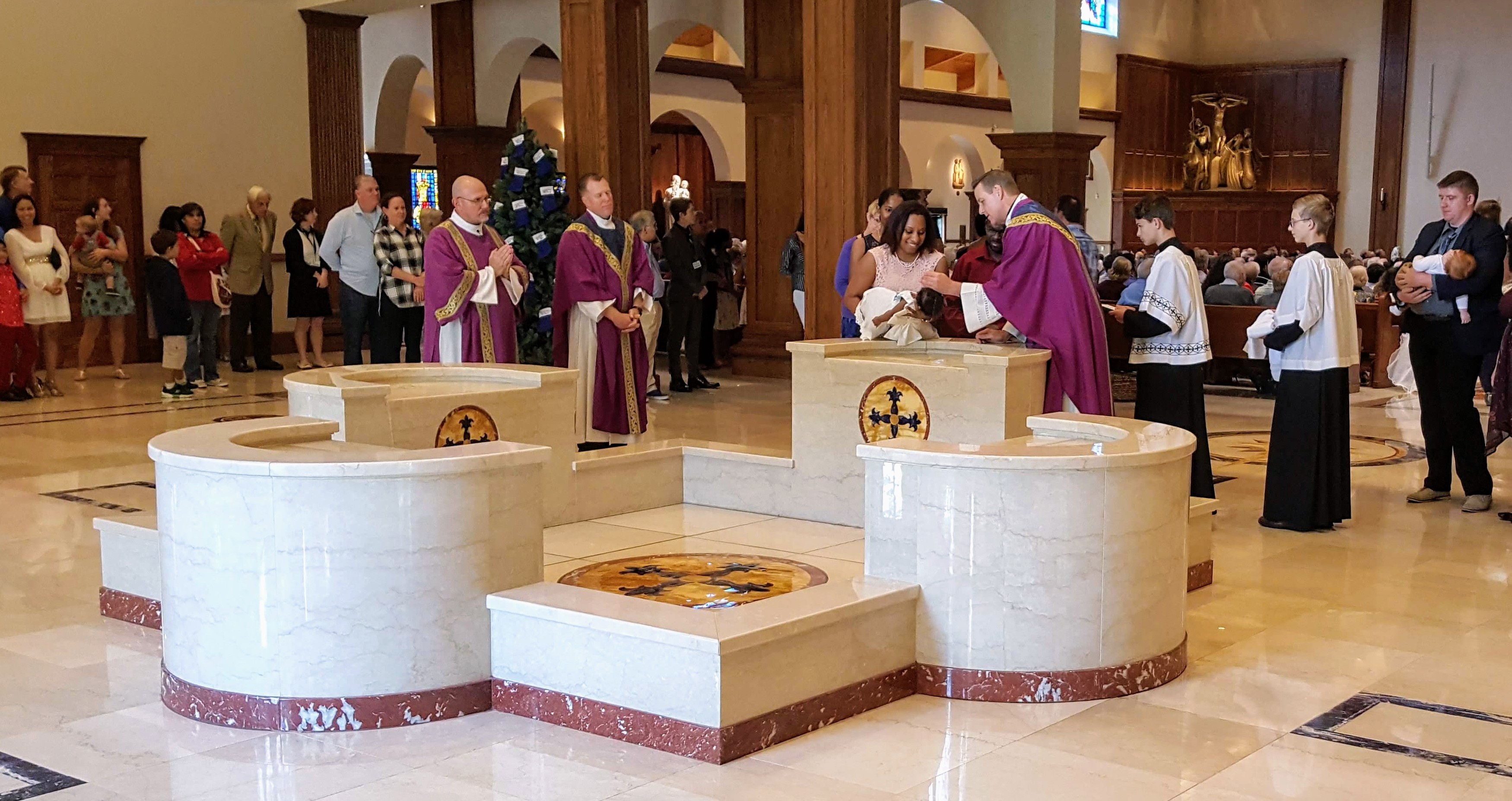 Congratulations on the birth of your child! And congratulations on taking the first steps to sharing the beauty of our Catholic faith with your child.  Through Baptism your child is welcomed into our parish community and we commit to supporting you and your child on your faith journey.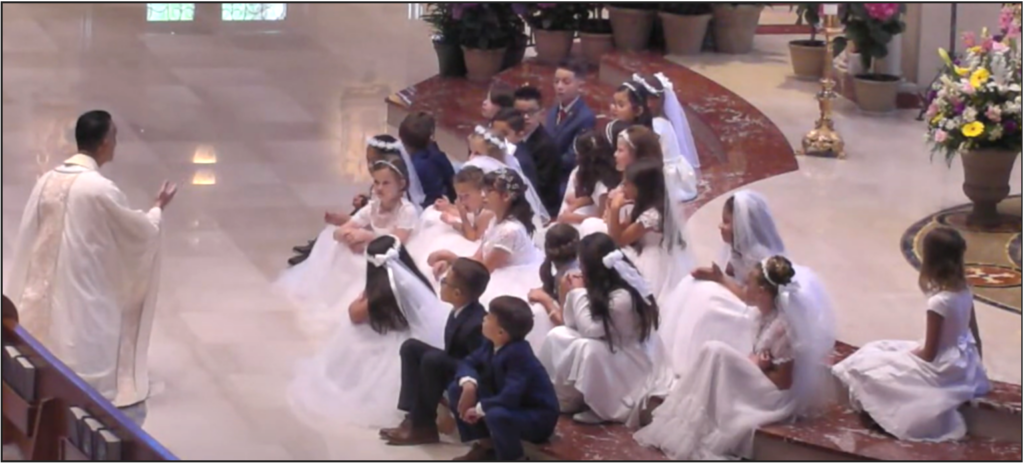 Celebrating the Sacraments of First Reconciliation and First Eucharist with your family!  Click on the link for all of the information.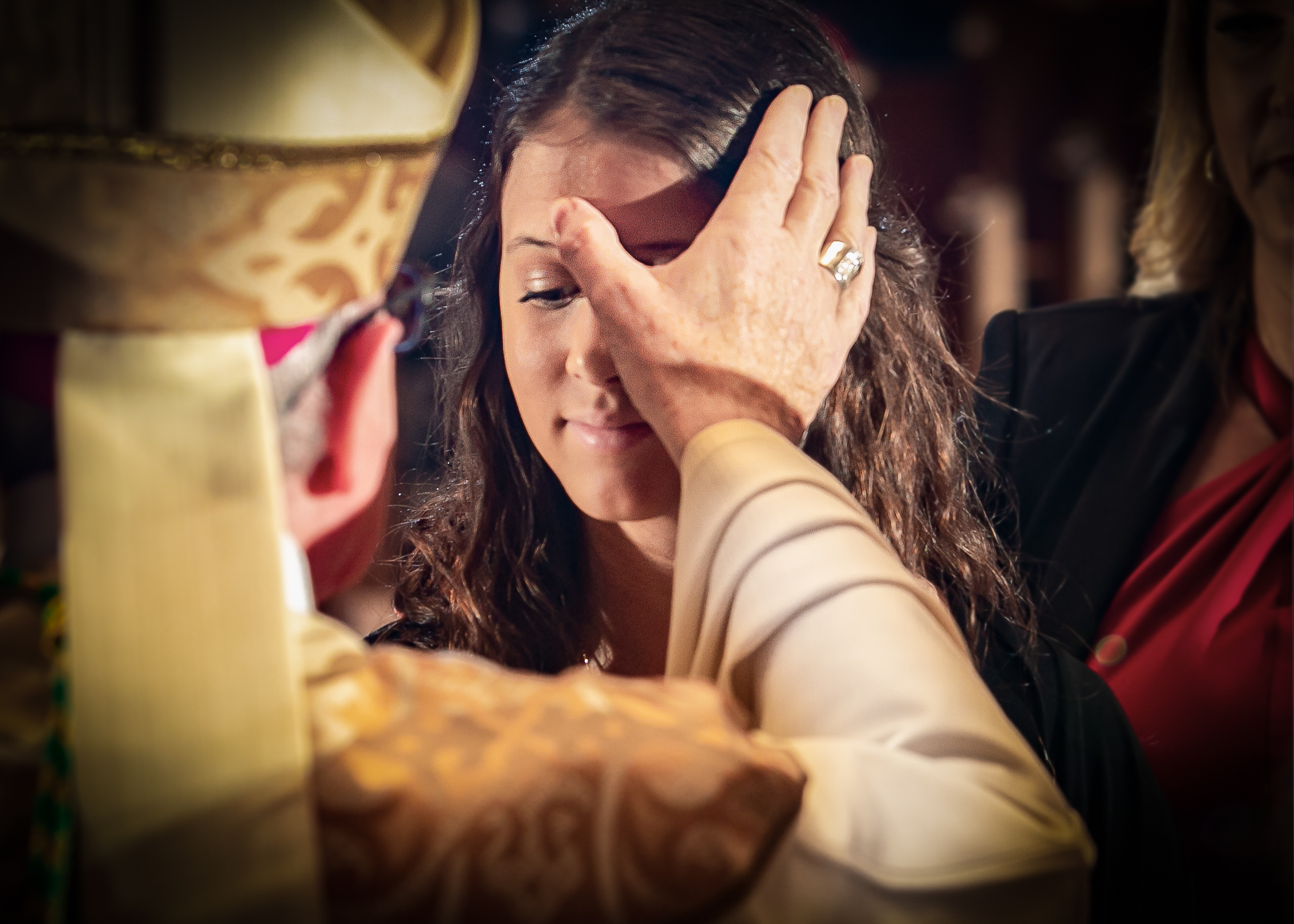 Confirmation preparation begins in 8th grade. Click on the link for all of the information. We look forward to celebrating this Sacrament with your family!  REGISTRATION IS NOW CLOSED.  Please contact Deacon Pete Pronko at ppronko@annunciationorlando.org should you have any questions.
Get In Touch
Do you have questions? We look forward to speaking with you. Use the email or phone numbers listed below.  Thank you!