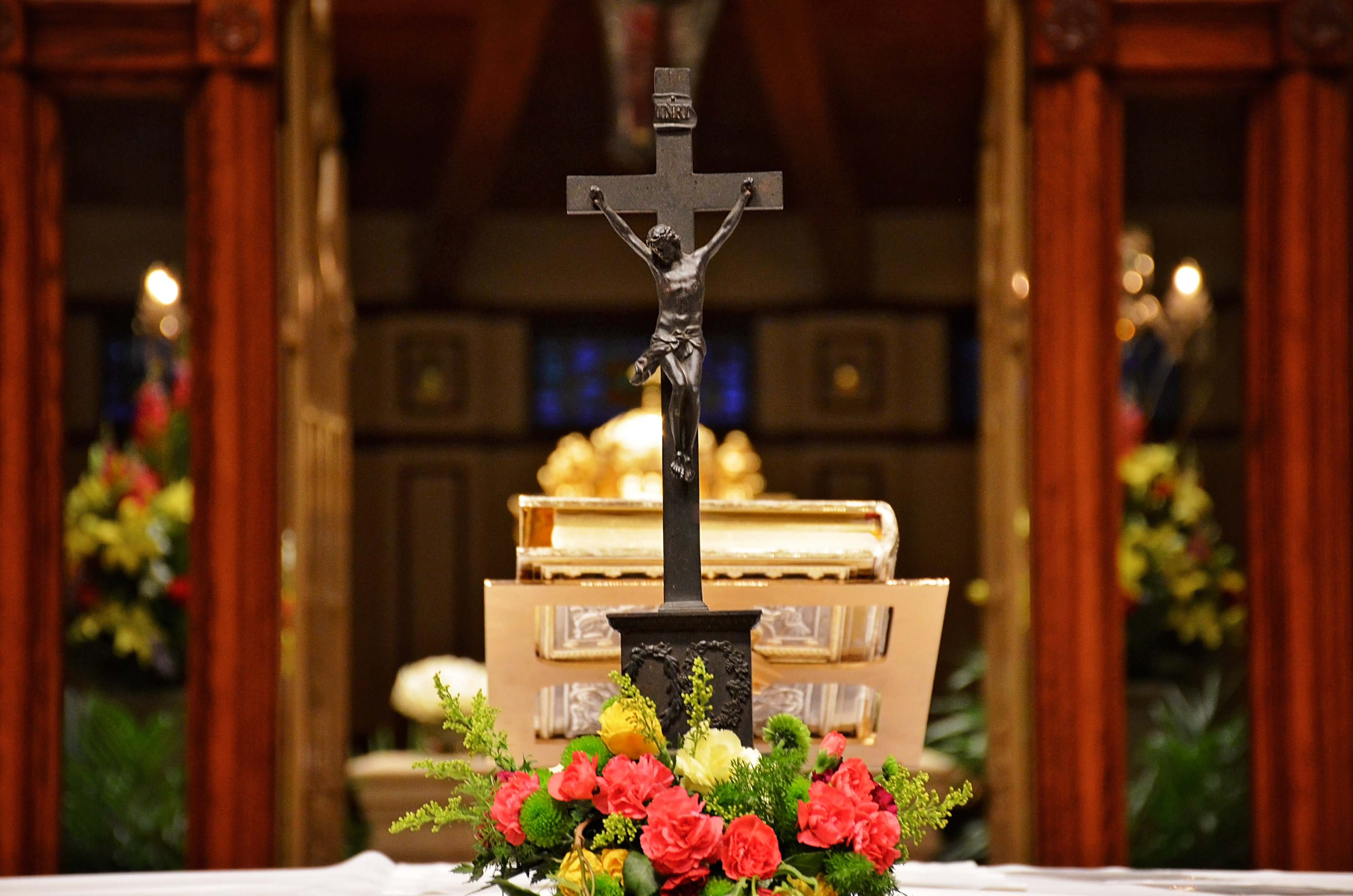 New Mass Times
Saturday  Vigil Mass: 5pm

Sunday Masses: 7:30am, 9am, 10:30am, 12noon and 5:30pm.

Daily Mass: Monday to Friday – 7am and 12:15.  Saturday – 8am
Monsignor Patrick Caverly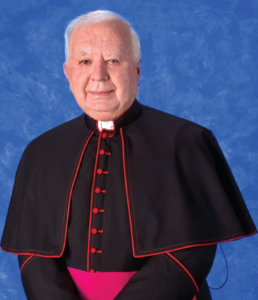 Monsignor Caverly passed peacefully with loved ones around him at 3:00 pm on Thursday, September 14th – The Feast of the Exaltation of the Cross. Monsignor Caverly had a special relationship with our Blessed Mother.
Please pray a rosary for the repose of his soul and in thanksgiving for his selfless Priestly ministry.
Arrangements are as follows:
Reception of the Body: Tuesday, September 19, 3:00 p.m. Annunciation Catholic Church,
St. Gabriel Life Center, 1020 Montgomery Rd, Altamonte Springs

Viewing on Tuesday September 19 from 3:00 p.m. to 9:00 p.m.
Viewing continues on Wednesday, September 20 from 9:00 a.m. to 2:45 p.m.
Please note that our regular Daily Mass will be celebrated at 12:15 p.m. on Wednesday.
Vigil Prayer Service: Tuesday, September 19, 7:00 p.m. at Annunciation Catholic Church, St. Gabriel Life Center.
Funeral Mass: Wednesday, September 20, 5:00 p.m. at St. Mary Magdalen Catholic Church, 861 Maitland Ave, Altamonte Springs. The Funeral Mass will be live streamed for viewing on the St Mary Magdalen website.
Click Here to visit the live streaming page.
In lieu of flowers, donations may be made to a Carmelite Convent in Louisiana that Monsignor supported throughout his life.  Checks may be made payable to
Carmelite Monastery
. The address is: 
Carmelite Monastery, 73530 River Road, 
Covington, La. 70435-2206
May the souls of all of the faithful departed, through the mercy of God, rest in peace. Amen.
Monsignor Caverly - Obituary
Campus Activities Cancelled on Tuesday, September 19 and Wednesday, September 20
Out of respect for our founding Pastor, Monsignor Caverly, we have cancelled all activities on Tuesday, September 19th and Wednesday, September 20th so that our parish community has the opportunity to attend the viewing and funeral prayer services and Mass.
Cancellations include Faith Formation for Children and Youth Wednesday classes (including Confirmation Year 1), Faith Formation for Adults RCIA and Adult Confirmation class and all other ministry meetings, social or sports activities and prayer or bible studies.

Eucharistic Adoration and Reconciliation are also cancelled for Wednesday.

The School and Preschool will continue with regular operations.

Our Parish Office will close early at 3 pm on Wednesday.
Thank you for your patience and understanding during this time. 
The Latest from Our Parish:
---