Sacrament of Confirmation
Come Holy Spirit, fill the hearts of your faithful and kindle in them the fire of your love. Send forth your Spirit and they shall be created. And You shall renew the face of the earth.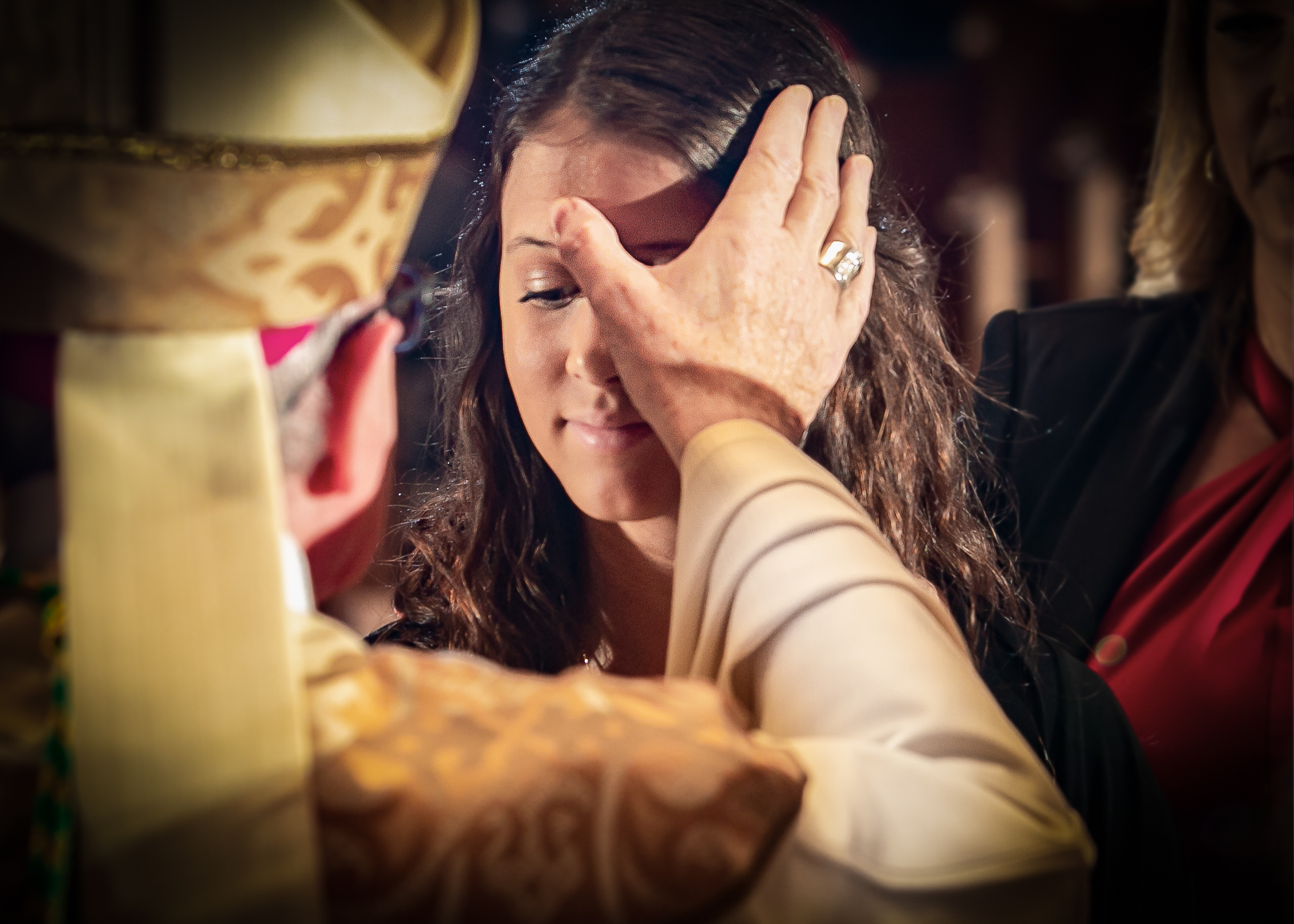 8th Grade
Confirmation preparation begins in 8th grade. In addition to an 8th grade Parish Catechesis Program (Family or Traditional) or ACA Religion Class, those preparing to receive the Sacrament must attend two Formation Events. One in the Fall and one in the Spring. The events will take place after the 5:30pm Sunday Mass in the Nazareth Center. Dinner will be provided.
2021 – 2022 Dates
Sunday, October 17th – 6:45pm – 8:30pm
Sunday, February 27th – 6:45pm- 8:30pm 
9th Grade
9th grade Confirmation Prep consists of a day retreat at San Pedro Center and monthly theme nights following the 5:30pm Mass on Sundays. Meals will be provided. Confirmation candidates will participate in a group service project with their peers that connects themes explored in Confirmation Prep to the lived experience of the Faith. Contact the Faith Formation Team for registration at 407-869-9472.
| | |
| --- | --- |
| 2021 – 2022 Dates  | Theme  |
| Sunday, September 12th | The Link Between Baptism & Confirmation |
| Sunday, October 10th | Who is the Holy Spirit |
| Sunday, Novemebr 7th | Acts of the Apostles: The Kingdom Spreads |
| Sunday, December 12th | The Incarnation |
| Sunday, January 9th | The Abundant Life of Prayer |
| Saturday, January 29th – All Day | Retreat Option 1 – San Pedro Center, Winter Park |
| Saturday, February 5th – All Day | Retreat Option 2 – San Pedro Center, Winter Park |
| Sunday, March 6th | Lent/Easter |
| Sunday, April 3rd | Go Forth |
| Thursday, May 5th | Rehearsal Dinner |
| Friday, May 6th | Confirmation |
Get In Touch
Do you have questions? We look forward to speaking with you. Use the email or phone numbers listed below.  Thank you!