GROW. LAUGH. LOVE. LEARN.
Welcome to the family! Here at Annunciation's Youth Ministry we invite all teens searching for answers, friendship, and a deeper relationship with the God of creation to join us. Get involved, lay down your burdens, and get ready to dive deep!
No Results Found
The page you requested could not be found. Try refining your search, or use the navigation above to locate the post.
What is Youth Ministry?
 Youth Ministry is about relationships; with peers, with a Core Team of young adults, and with Christ. It's about walking a faith journey together and helping get each other to Heaven. It's about learning not only the "what" of our Catholic faith, but the "why" and the "how". We hope you'll join us for the Youth Ministry events available for both High school and Middle school teens.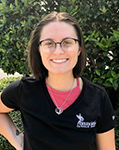 Mya Garrity
Youth Minister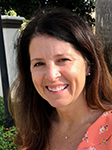 Nikki Neswold
Coordinator of Youth Ministry