First Reconciliation and First Eucharist
Children enrolled in a Parish Catechesis Program (Family or Traditional) or Annunciation Catholic Academy (ACA) preparing to receive First Reconciliation & First Eucharist, must participate in four sacramental prep sessions throughout the year. These enrichment sessions engage children and parents/guardians in active preparation to receive the Sacraments.  The four sessions are broken up into two in the Fall and two in the Spring.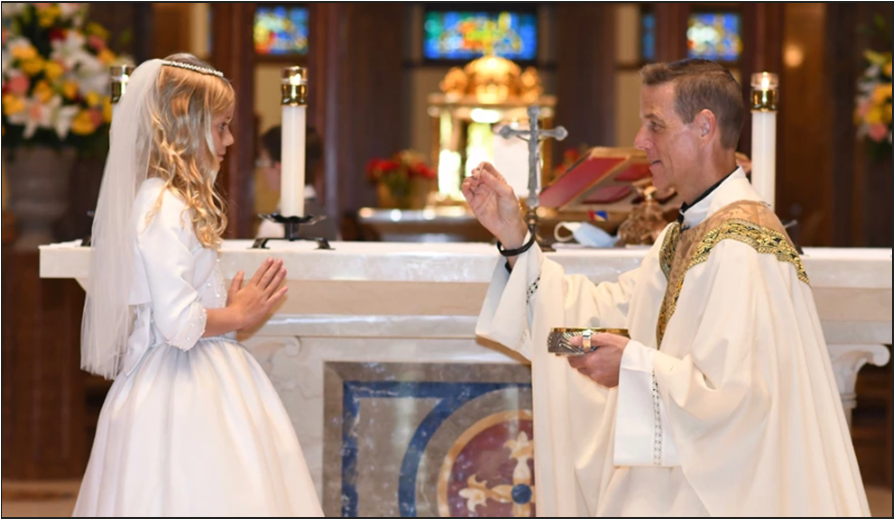 The two Fall (2020) sessions lead up to First Reconciliation.
God Calls Us By Name (will be virtual) – TBD
Saturday, December 5, 2020 – God Forgives Us – Parent/Child Retreat (Details TBA)
The two Spring (2021) sessions lead up to First Eucharist.
Sunday Afternoon (details TBA), February 21, 2021 – Parent/Child Church Tour
Saturday (Morning or Afternoon Session), April 10, 2021 – First Eucharist Parent/Child Retreat
First Eucharist will be celebrated on weekends of April 17 & 18 and April 24 & 25.