"God always knocks at the door of hearts. He likes to do this. It comes from His heart. But, do you know what He likes best? To knock on the doors of families and find families that are united, to find families that love each other, to find the families that bring up their children and educate them and help them to keep going forward and that creates a society of goodness, of truth, and of beauty."   Pope Francis, September 29, 2015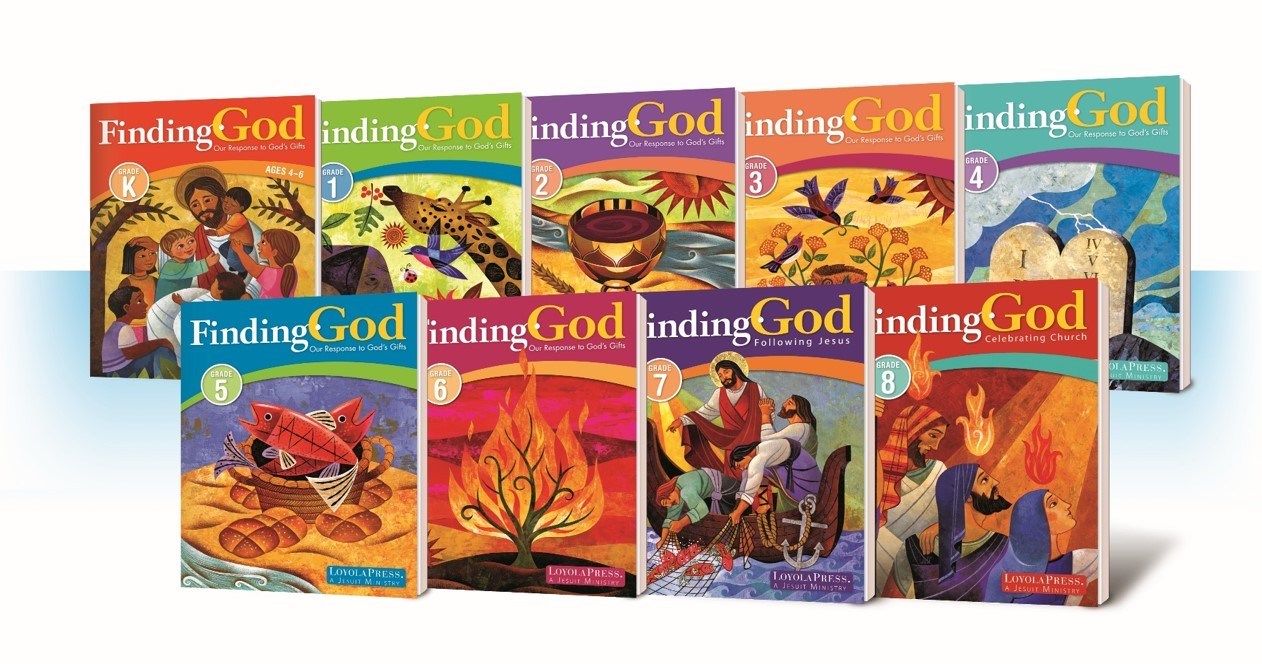 Online registration is closed.  Please contact the Faith Formation Team at 407-869-9472.
Finding God
Annunciation Traditional Catechesis uses the Finding God: Our Response to God's Gifts curriculum that integrates the fundamental themes of the Catechism of the Catholic Church as well as Scripture and Catholic social teachings. Embodying the spirituality of St. Ignatius of Loyola, Finding God provides all the tools to engage the whole child – mind, heart, and soul – uniquely guiding children to practice prayer and reflection, to explore Scripture, and to find God in all things. The curriculum fully engages children in the full teachings of the Catholic Church, inviting them to discover the beauty of their faith. The program guides children into a lifelong, prayer-centered relationship with God, allowing children to grow in faith. Finally, Finding God's emphasis on Scripture, prayer, and Church Tradition nurtures children every step of the way on their journey to becoming disciples of Jesus and leads them into a lasting love for the Church.
Annunciation Traditional Catechesis is offered for grades K-8 each Wednesday beginning August 21st at 4:15pm or 6:15pm. Each session is 1 hour and 15minutes. Children will gather for prayer in the Nazareth Center and then join their catechist for the weekly session. Drop-off and dismissal will take place through the walker gate on the north side of the Academy.
All class dates are highlighted in blue.
– No classes Thanksgiving Week Nov. 25 – 29
– No classes Christmas Break Dec. 23 – Jan. 3
– No classes Ash Wednesday – Feb. 26
– No classes Spring Break Mar. 16 – 20
– No classes Holy Week  Apr. 6 – 10
– Last class Apr. 22
– Closing Mass & Celebration – May 6