Annunciation Habitat for Humanity

For more information please contact:
Denny Vandendriessche / (407) 718-0929 / dennyvan1987@outlook.com
Thank you so for signing up for a Habitat Build! We are so excited to have you joining us! Please look over the following info before coming to site:
All volunteers must be 16 years of age or older. 
No construction experience is necessary.
All volunteers must complete a liability waiver prior to volunteering. Click here  for a copy of the liability waiver.
Minors: Complete all the entire first page of the waiver, including having a parent or guardian sign the bottom of the sheet. All volunteers must be 16 years of age or older. Volunteers under 18 are restricted to certain construction activities.
Things to Remember
Check-in will be held from 8:00-8:15am, and we work until 2:30pm. Please arrive no later than 8:15am.
We do tasks like painting and landscaping, so everyone must wear clothes and shoes that you don't mind getting dirty and possibly painted. Closed-toe shoes are required (boots and sneakers are acceptable, but no high heels, clogs, Crocs, or dress shoes). T-shirts or tank tops are fine, and please wear long pants or shorts of modest length.
Bring a refillable water bottle. We will have plenty of water on site, but do not provide lunch. We ask that you bring a bag lunch to eat on site during lunch break (refrigeration is NOT available on site).
Please visit www.hfhvolunteerinsurance.com and review the safety guidelines prior to volunteering on our build site. This is optional, but certainly encouraged!
Congratulations to Rich Lupo (pictured on the left) from our Parish.  He received one of the three Volunteer of the Year Awards for construction volunteers.  Thank you to all of our dedicated volunteers!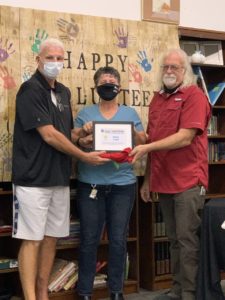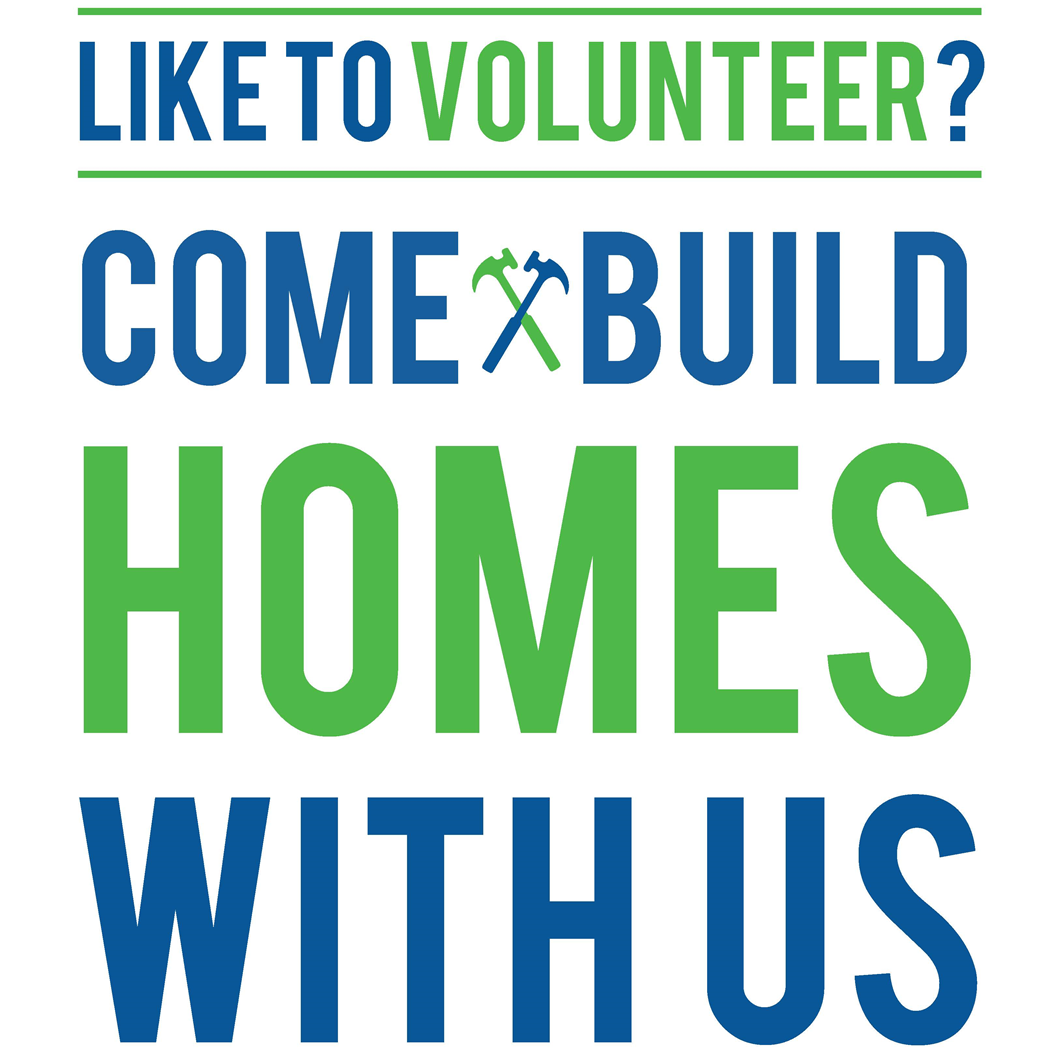 Photos from prior projects: