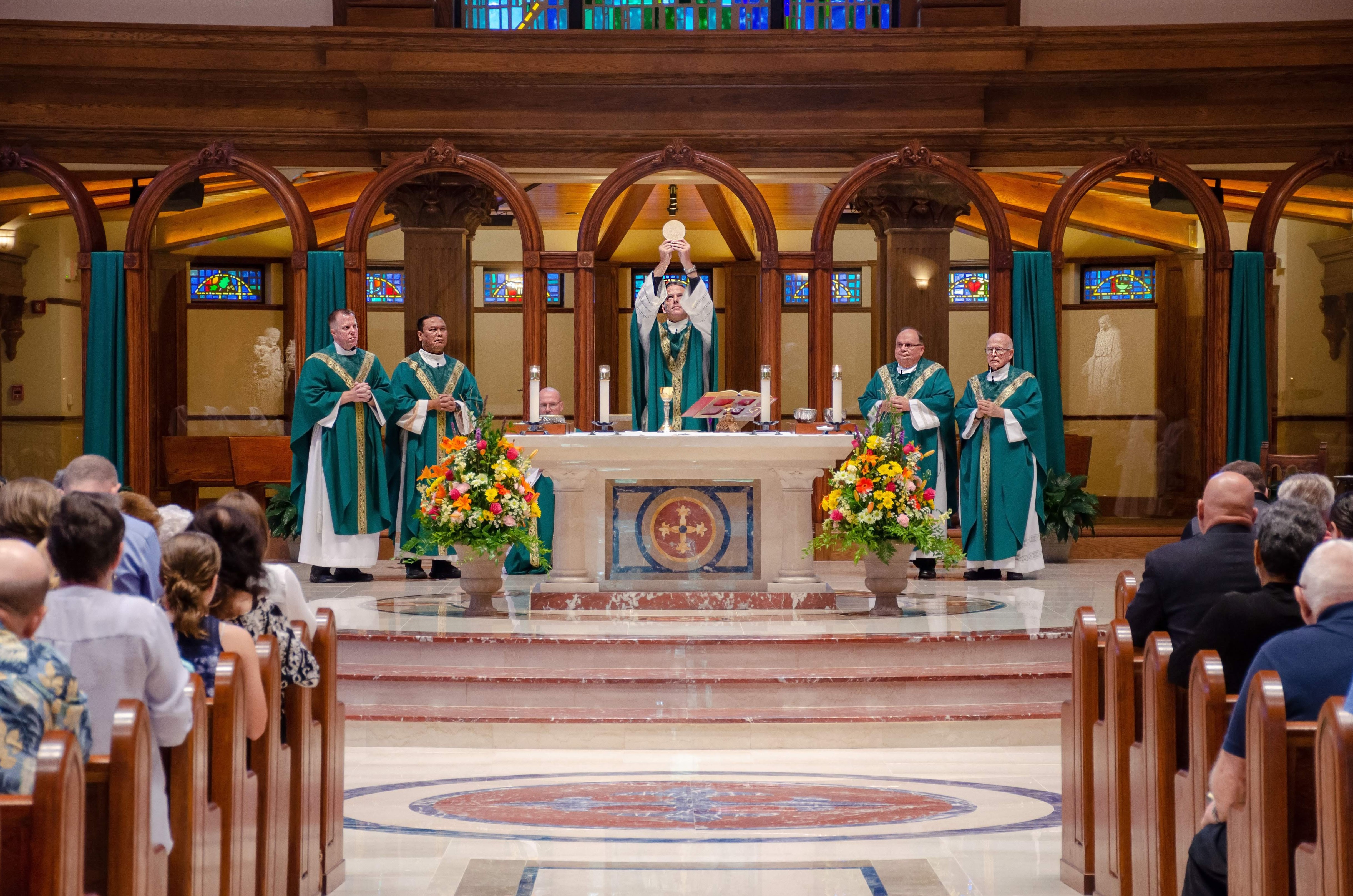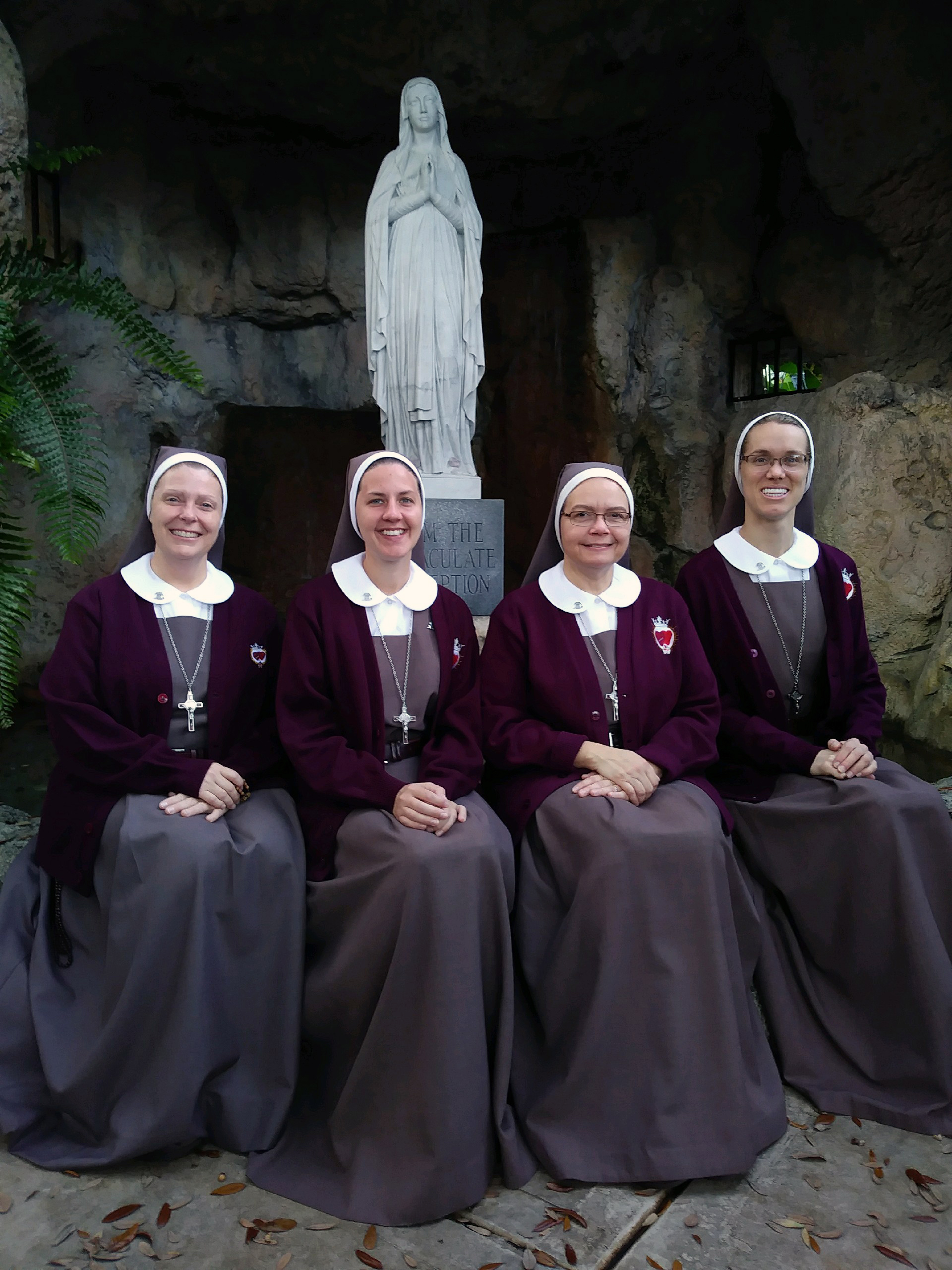 HOLY ORDERS
Do you feel called to Priesthood or Religious Life?  We look forward to speaking with you!  Please contact our Clergy or Religious Sisters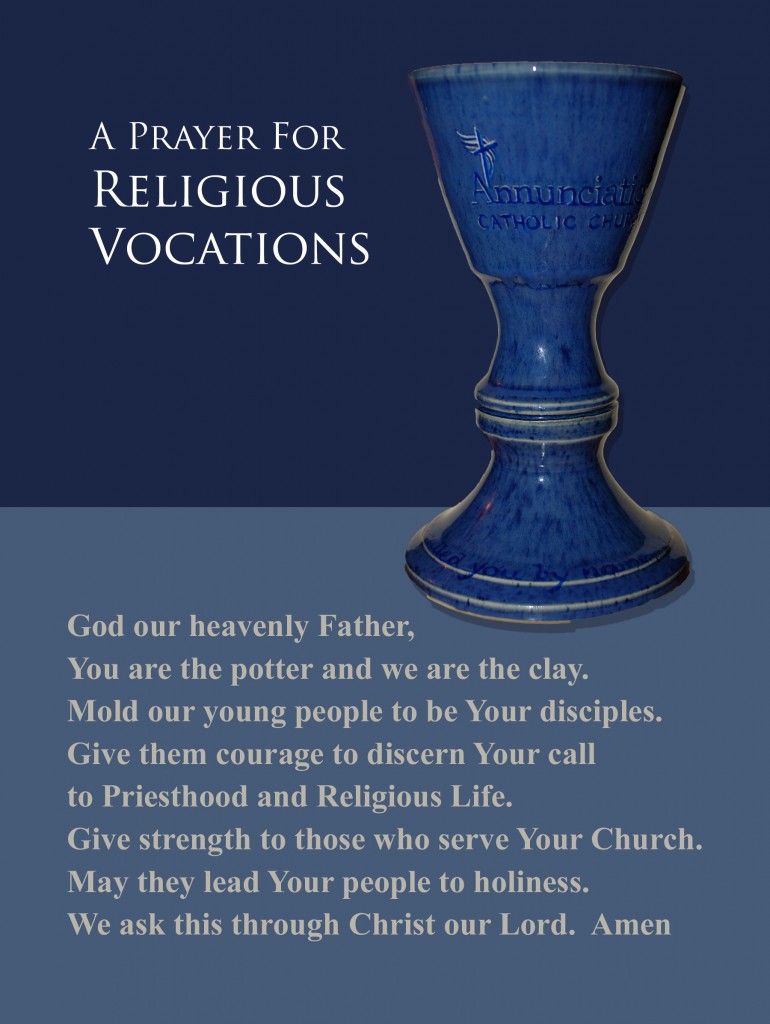 Our parish is committed to praying for Religious Vocations.
Over 1000 families and individuals at our Parish have hosted our Vocation Blessing Cup in their home for a week. It is a week of prayer for vocations and all are welcome to participate.
Are you interested in hosting our Vocation Blessing Cup for a week in your home? Sign-up by contacting Cheryl or Bob Nettles at 407-297-1852.