Annunciation Catholic Church Food Outreach
Our Parish food outreach supports the food needs of our community partner schools to help bridge the free meal program in the schools with weekend and holiday food backpacks as well providing emergency food to our parish community and through the St. Vincent De Paul Ministry.   We support approximate 300 children/families on a weekly basis through the generous food drive and monetary donations of our parish community..
We need help on help distributing flyers at all of the Masses on the weekend prior to each Food Drive and then all day during the food drive to collect, sort and put together meal bags.   If you would like to volunteer, simply sign-up for a day and time convenient for you.  A list of current items can be found below or click here: Food Drive Flyer May 2018 for a printable pdf.  Thank you for your generosity!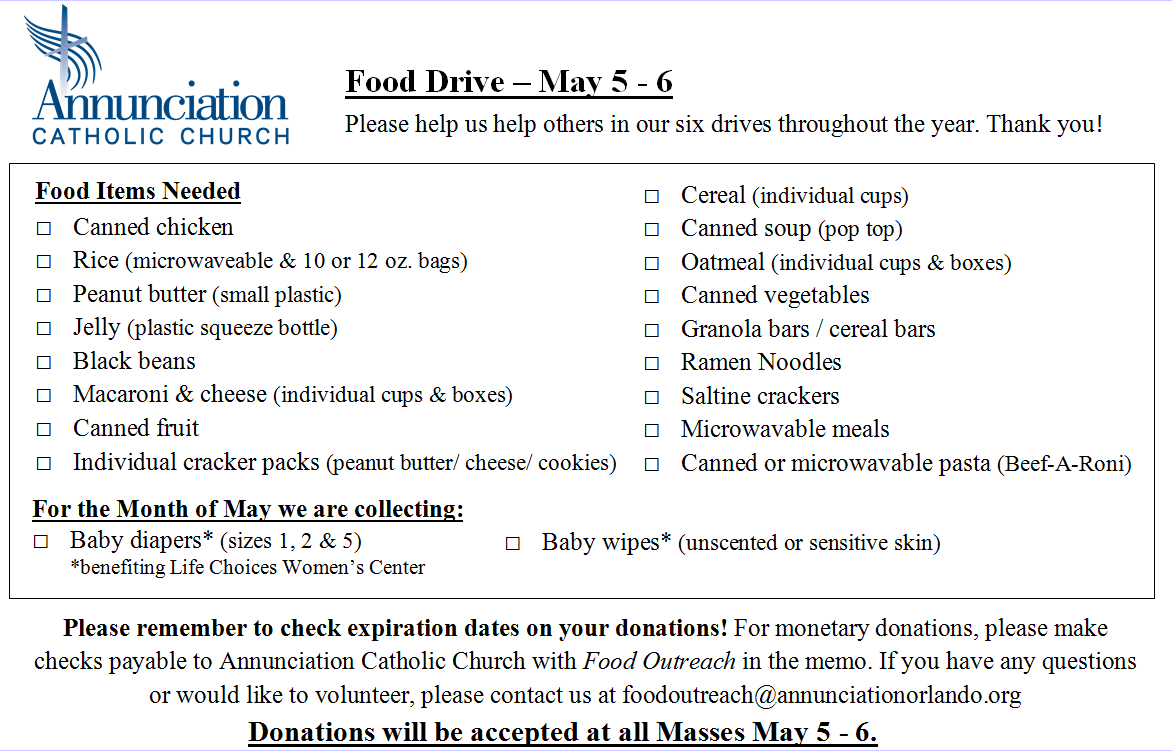 If You Need Food Assistance
If you or someone you know are in need of food, please contact the Emergency Food Outreach at (407) 622-9885
foodoutreach@annunciationorlando.org.
If you are in need of non-emergency assistance, please contact St. Vincent dePaul Ministry