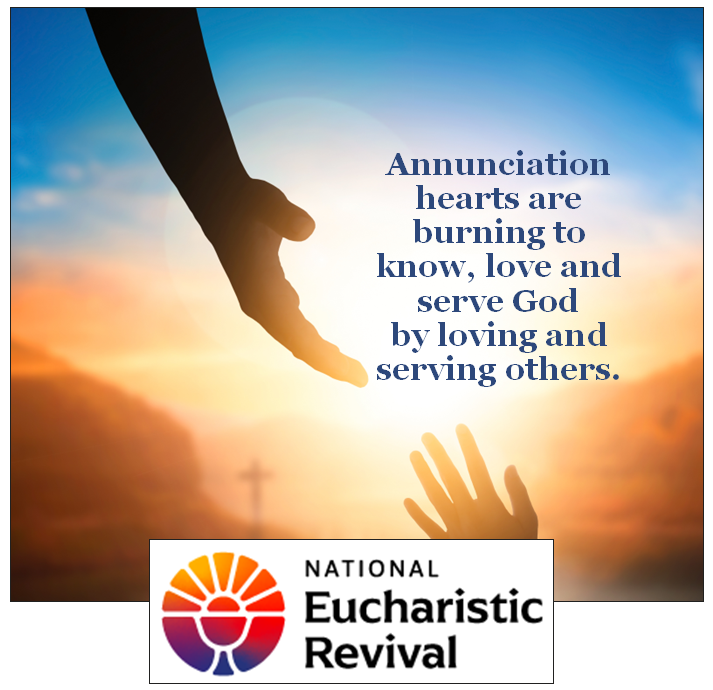 Send us your stories! In this year of Eucharistic Revival for our Parish, we are looking for stories to share of how you, or a parishioner that you know, has expressed our mission by Loving and Serving Others in our community – by being Eucharist to those in need. Send your story ideas to Scott Stafstrom at sstafstrom@annunciationorlando.org
Our Celebration continues for the next three years with a Eucharistic Revival!
Click on the image below to visit the USCCB website to learn more: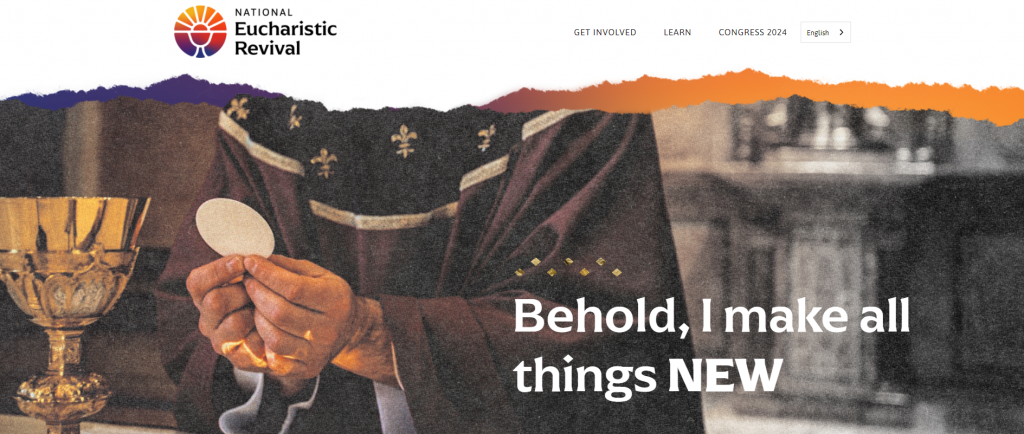 Thank you for Celebrating Eucharistic Love with us!
Year of Devotion to the Eucharist!
See replays below for the three sessions on the Mass by Fr. Ivan Olmo. Additional sessions coming in January 2022.
Pray with us during the opening Holy Hour on June 6th – Corpus Christi Sunday.
Listen to Fr. Ivan Olmo's Eucharistic Devotion homily from Sunday, June 27th
Listen to Fr. Ivan Olmo's Homily on Eucharistic Love from Sunday, July 25th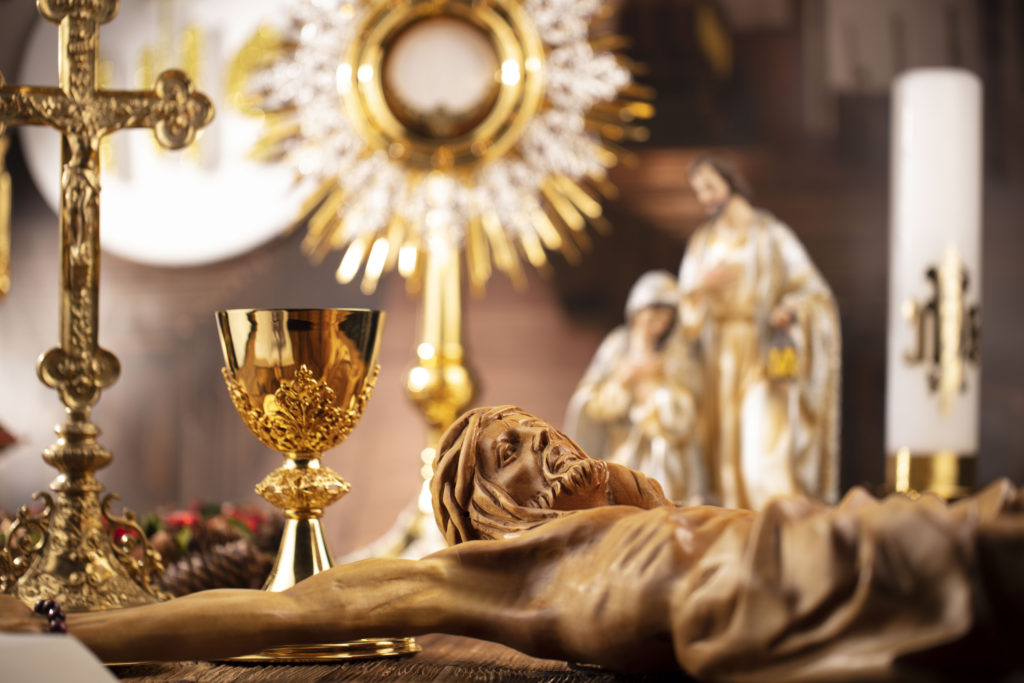 "When you look at the Crucifix, you understand how much Jesus loved you then. When you look at the Sacred Host you understand how much Jesus loves you now."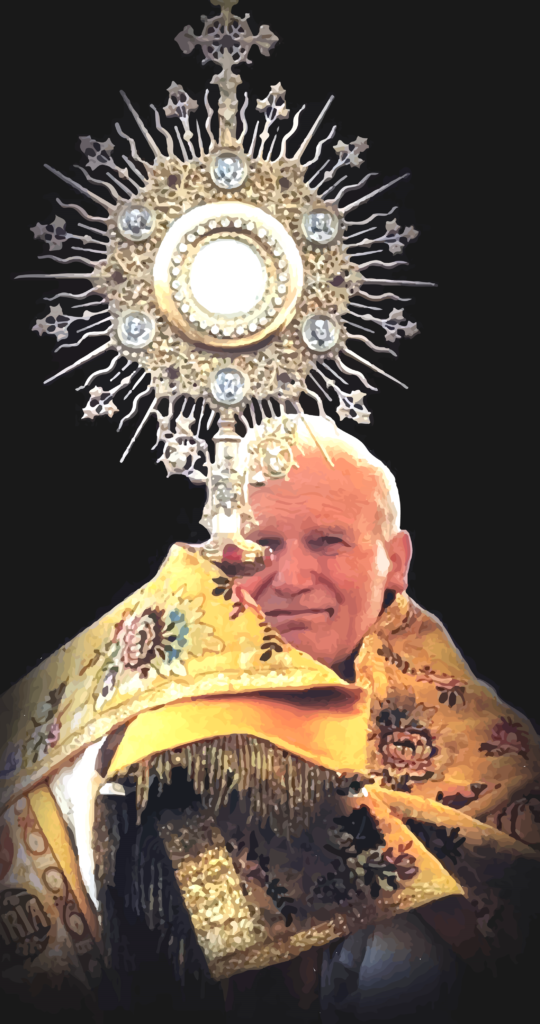 "(Hours spent in Eucharistic Adoration) are not hours spent in idleness, when we isolate ourselves from our work, but these are moments, hours, when we undertake something that constitutes the deepest meaning of all of our work. For no matter how numerous our activities, our ministries, however numerous our concerns, our exertions – if there is no love, everything becomes meaningless. When we devote our time to ponder the mystery of love, to allow it to radiate in our hearts, we are preparing ourselves in the best possible way for any kind of service, for any activity, for any charitable work."
St John Paul II