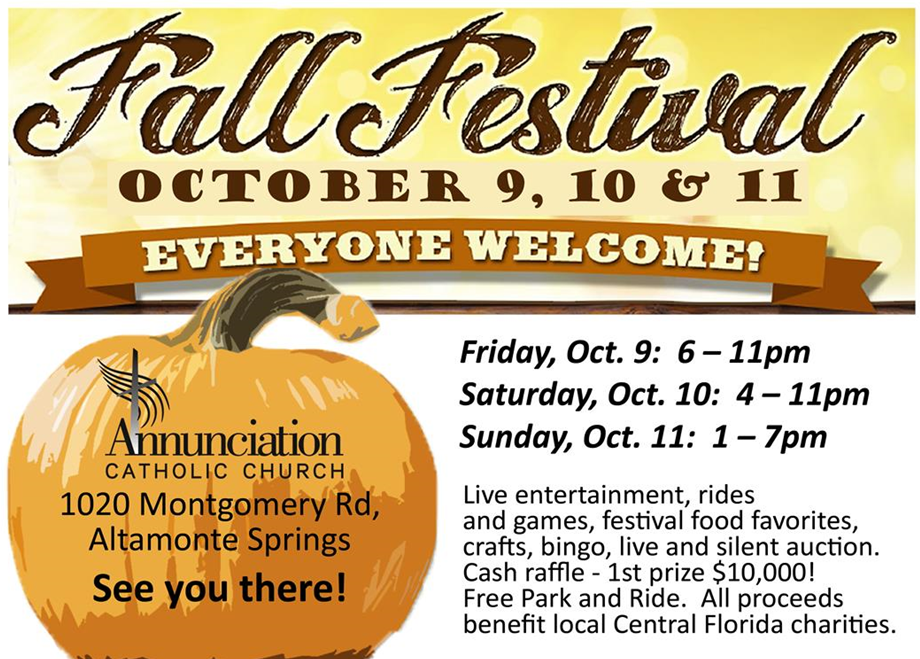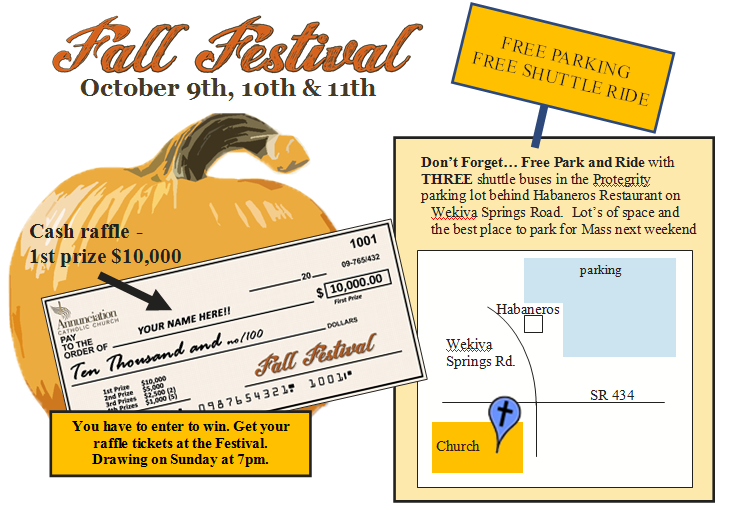 ---
Click on the images below to see our current list of items for this year's auction!
Disclaimer:  The Fall Festival Committee reserves the right to remove, alter, combine, or add items to the auction inventory up to and including DURING the auction times.  The Auction volunteer staff does not offer any guarantee as to the condition of items sold and no warranty on these items will be offered.
Silent Auction – Saturday October 10th- 4pm-8pm in the St. Gabriel Life Center.
LIVE Auction – Sunday October 11th-   2:30-4:30 (Registration at 1:30) in the  St. Gabriel Life Center
---
---

 Carraba's Night is Saturday night, starting at 6pm.  Enjoy a full Italian dinner from Carraba's in our St. Gabriel Life Center.  $10 per person.
---
Our 2015 Fall Festival Sponsors

All of the proceeds from our Fall Festival go to local charities.  Click on the links below to learn about our Grant Award recipients for 2014:
http://www.bohcfl.info/    Bags of Hope
http://www.growsliteracy.org/  GROWS Literacy Council
http://morningstarorlando.org/   Morning Star School
http://shepherdshope.org/   Shepherd's Hope
http://hcc-offm.org/   Hope Community Center
http://www.thesharingcenter.org/   The Sharing Center
http://annunciationorlando.org/svdp   Society of St Vincent dePaul