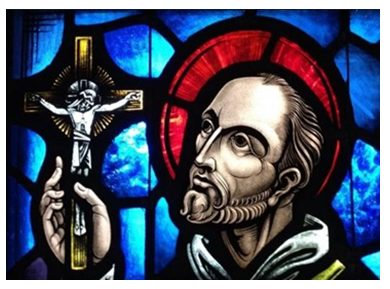 Forty Weeks: An Ignatian Path to Christ with Sacred Story Prayer
by Fr. William Watson, SJ
"Come and See." (John 1:39)    AN INVITATION to join us on an Ignatian spiritual journey, Sacred Story: Forty Weeks.  If like St. Ignatius we are willing to take this journey and travel deep into our hearts, we will "find God in us, around us in everything, to know His will and put it into practice."  He invites all those who engage his spirituality and Examen to know God's will, and in grace, to surrender to it.
IGNITE your faith with the Forty Weeks Program where you will:
Learn the process of Spiritual Archeology on your life history, a fascinating way to self discovery.
Experience Whole Life Confession to foster a deep, personal encounter with Christ that is life changing.
Learn how to daily encounter the Lord of Mercy with Sacred Story Prayer (Examen of Conscience / Consciousness).
Learn how to fruitfully engage regular Sacramental Reconciliation.
Learn the Art of Spiritual Discernment.
Evenings: Mondays, starting August 26th from 7-9 PM
Mornings: Wednesdays, starting August 28th from 10am  – 12noon
A $75 fee covers the materials. Please make checks payable to Annunciation Catholic Church and bring to the Parish Office, attention Pete Pronko.
To register: Contact Sonia Canlas at 407-804-9238 or sacredstory40@gmail.com