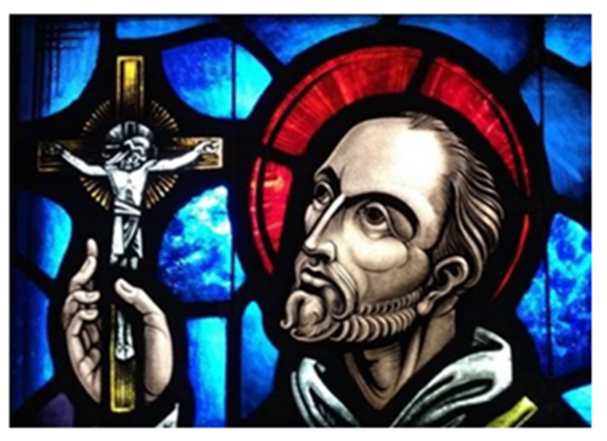 Forty Weeks: An Ignatian Path to Christ with Sacred Story Prayer
by Fr. William Watson, SJ
IGNITE YOUR FAITH

Are you ready for a challenge and willing to commit your time to open up to Christ? Be not afraid! NOW is the time for you to AWAKEN to your True Identity and say, "I am a beloved child of God!"
We invite you to join us on a spiritual journey of the Sacred Story: Forty Weeks (SSFW). The Sacred Story Examen Prayer is rooted in St. Ignatius of Loyola's Examination of Conscience revitalized for the Third Millennium.
If like Ignatius we are willing to take this journey and travel deep into our hearts, we will "find God in us, around us in everything, to know His will and put it into practice." Learn to nurture a deep intimate personal relationship with the Lord Christ Jesus, open your mind and heart to His transforming Presence – and live a full and authentic life.
Evenings: Mondays from 7 – 8:30 pm
VIRTUAL – Start Date: Sept. 12, 2022
Mornings: Wednesdays from 10am – 12noon
IN PERSON – Start Date: Sept. 7, 2022
Registrants to purchase the 2 books by Fr. William Watson, SJ (available at Amazon)
Forty Weeks – An Ignatian Path to Christ With Sacred Story Prayer
Sacred Story Affirmations – Meditations on Discernment of Spirits
Virtual conferencing equipment: Either a laptop/desktop computer, smartphone, or tablet. An internet connection. Speakers, a microphone, and a webcam, either built-in or attached to your computer or mobile device.  
Please scroll down to watch several videos for further information.
The Sacred Story – Forty Weeks Program will help you: 
Do An Archeology of Your Life History
Discover How Past Events Influence Your Present Life
Unlock The Power of Present Moment Awareness
Learn How Gratitude and Forgiveness Are the Two Most Powerful Tools for Joy and Happiness
Become Adept at Spiritual Discernment
Let God Clean Your Spiritual Hard-Drive
Download New, Powerful Spiritual Software
Identify Your Biggest Block to Growth and Learn to Diminish It
Live Your Life as A Sacred Story
You have made us for yourself, O Lord, and our heart is restless until it finds rest in You. St. Augustine