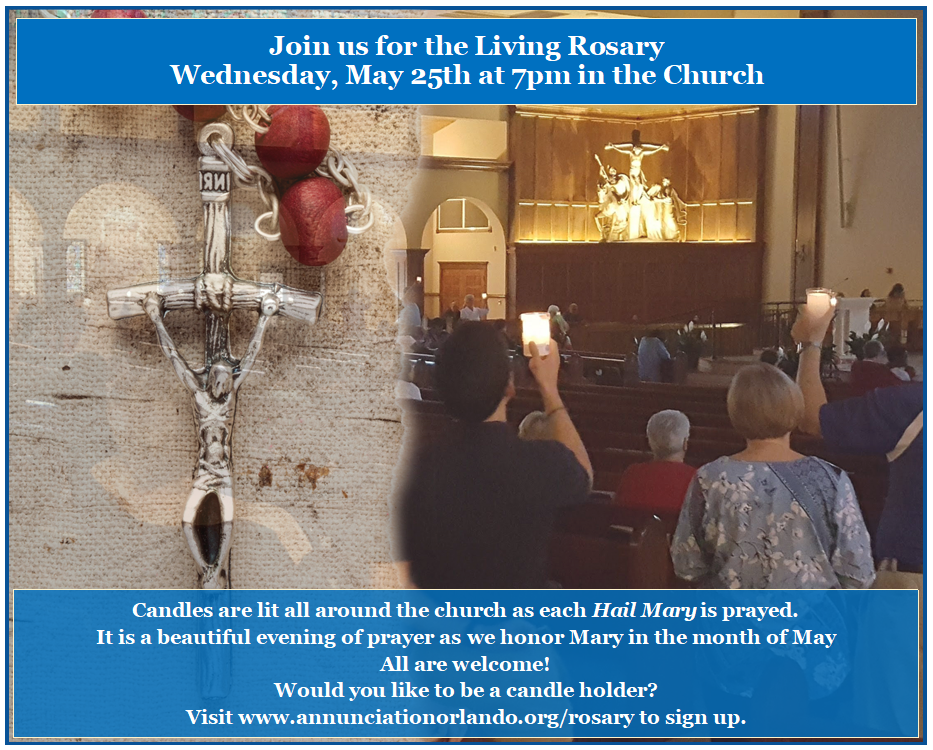 The Living Rosary
Wednesday, May 25th
All are welcome to join us for this beautiful evening of prayer and song. If you would like to sign up to be a candle holder, please use the form below. Thank you!
Do you have a group or ministry that would like to be together in a decade (10 individual candle holders)? Please email Scott Stafstrom at sstasfstrom@annunciationorlando.org to check availability and organize your participants.
The Living Rosary - May 25, 2022
DETAILS:
The Living Rosary
WHEN: Wednesday, May 25th at 7pm
WHERE: Our Church
We need 59 volunteers to hold a candle to complete the rosary. Anyone can participate as a candle holder. Children should be with their parents and they can each sign up for a candle or share one.
Sign up below...