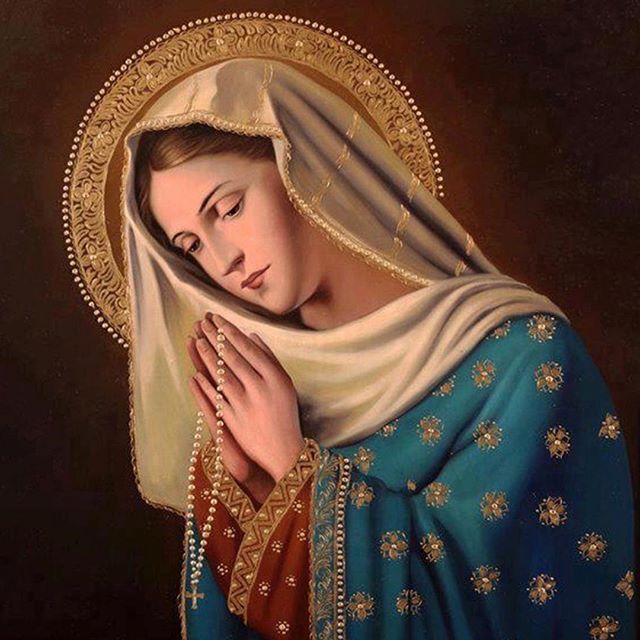 Reflections on the Holy Rosary
with Fr. Ivan Olmo
The following is a 40 part series with Fr. Ivan reflecting on the mysteries of the Holy Rosary. The reflections are divided into the Joyful, Luminous, Sorrowful and Glorious Mysteries each with 10 brief meditations. We invite you to join us as we seek to grow in a deeper and intimate love of Jesus Christ our Lord through the Immaculate Heart of our Mother Mary.
Thank you for praying and reflecting with your Parish Community!
Introductory Reflection
"Get up and eat, else the journey will be too long for you!" He got up, ate, and drank; then strengthened by that food,
he walked forty days and forty nights to the mountain of God, Horeb. (1 Kgs 19:7-8)
---
My brothers and sisters in Christ, the grace of God, the Father who loves us beyond all telling, the peace of his Beloved Son, Jesus given to us so freely on the Cross and the joy of the Holy Spirit that has been lavishly poured out into our hearts, be with you. I am most humbled and grateful that our Lord has graciously allowed us to journey together into the Sacred Heart of Jesus, into his Holy Presence, into this holy time. Our journey truly has begun. Praise God. The phrase, "forty days and forty nights" reminds us of a time of prayer and preparation, a dedicated time of retreat. It is an opportunity to silence our thoughts and to quiet our minds. To put ourselves in a place where God can find us, where he can minister to our hearts and prepare us for the sacred journey that lies ahead. It is meant to be a time of spiritual retreat. A time to retreat from the things that distract us from God and a time to retreat to those things that attract us to God. I invite you to consider over the next forty days and forty nights how will you prepare to truly and really encounter God Almighty on his Holy Mountain? What do you absolutely need for the journey? What do you absolutely need to leave behind? Things, situations, attitudes, bad memories, stuff? As we walk in the footsteps of Jesus and journey into the sacred places where God walked with his people and ministered to their needs, as we experience the amazing moments and the miraculous events that have transformed our own death into eternal life how will you prepare? Let us take some time to consider God's gracious gifts, his amazing grace, his profound love, his divine mercy, his desire for you. Let us take these next "forty days and forty nights" as an opportunity to pray and prepare our hearts, minds, spirits, bodies and souls as we do at every Mass, by calling to mind our sins and preparing ourselves spiritually "to celebrate the sacred and holy mysteries."