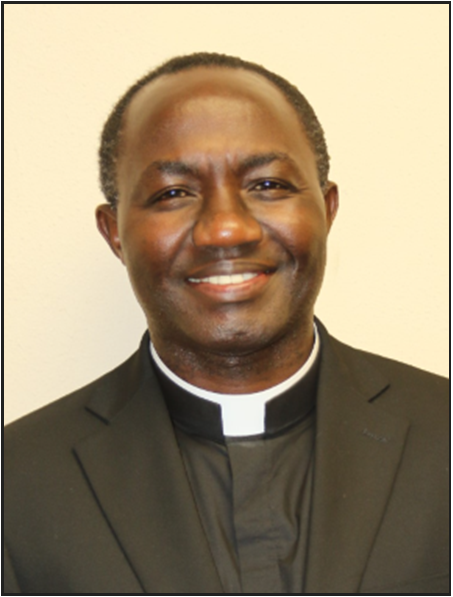 Please Welcome Father Lawrence Mulinda – He is a priest and a veteran with the US Air Force. He joins us from Colorado Springs, Colorado, where he most recently served as Chaplain Officer at the USAF Academy and parochial vicar at Holy Apostles Catholic Church.
A native of Uganda, Father Lawrence has been a priest for 27 years. He attended College in Uganda and moved to the US for graduate school seminary in Columbus, Ohio. After his ordination to the priesthood (1995), he served 5 years as pastor and chancellor in his native diocese of Lugazi, Uganda. He returned to the United States in 2001 and served as priest in Jacksonville, FL, before joining the US Air Force as a commissioned officer in the Chaplain Corps. He comes from a family of nine and has a younger brother who is also a priest in Uganda.
Father Lawrence comes to us on a discernment journey. He is prayerfully considering whether our Diocese of Orlando is the new home God is calling him to. Father Lawrence will be here with us for at least six weeks. Pray for him as he prays with us during our time together.