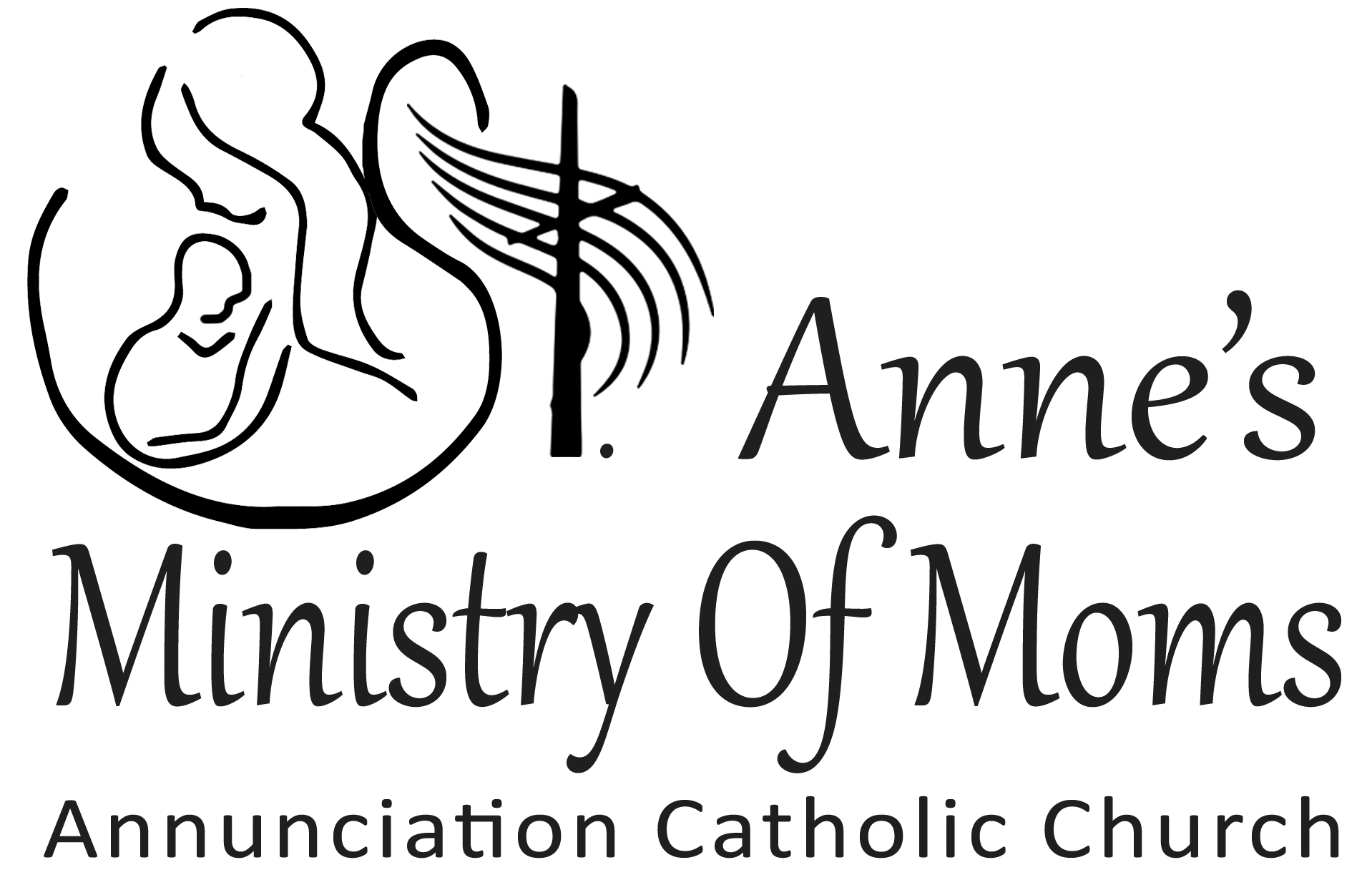 The St. Anne's Ministry of Moms welcomes all mothers of Annunciation to join us in faith and fellowship.
Mission Statement
St. Anne's Ministry of Moms is a social, spiritual, and service organization.
Our mission is to provide support and fellowship to mothers as they face the joys and challenges of motherhood. Our meetings focus on faith, parenting,  and building friendships among mothers and children.
Contact Name: Cassie Bianco and Lindsey Carothers
Contact E-mail: StAnnesMinistry@gmail.com
Our meetings for this year will kick-off in September.
To connect with our group communications, text STANNEMOM to 84576.
For more information about our events and ministry, please contact StAnnesMinistry@gmail.com
Photo below from our Consecration prayer in the Grotto.
Meet our Leadership Team: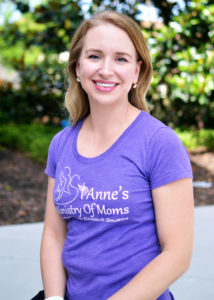 Veronica Cusick
President
My husband and I have a set of ten year old twins, a seven year old, and a four year old. In my previous life, I was an elementary school teacher. In my free time I enjoy almost any type of group fitness class, reading – especially memoirs, and being by the water with my family. I really love the St. Anne's group because I know it can be isolating as a full time stay-at-home-mom; and this group gives me an outlet to meet other families that value having a home centered around Christ.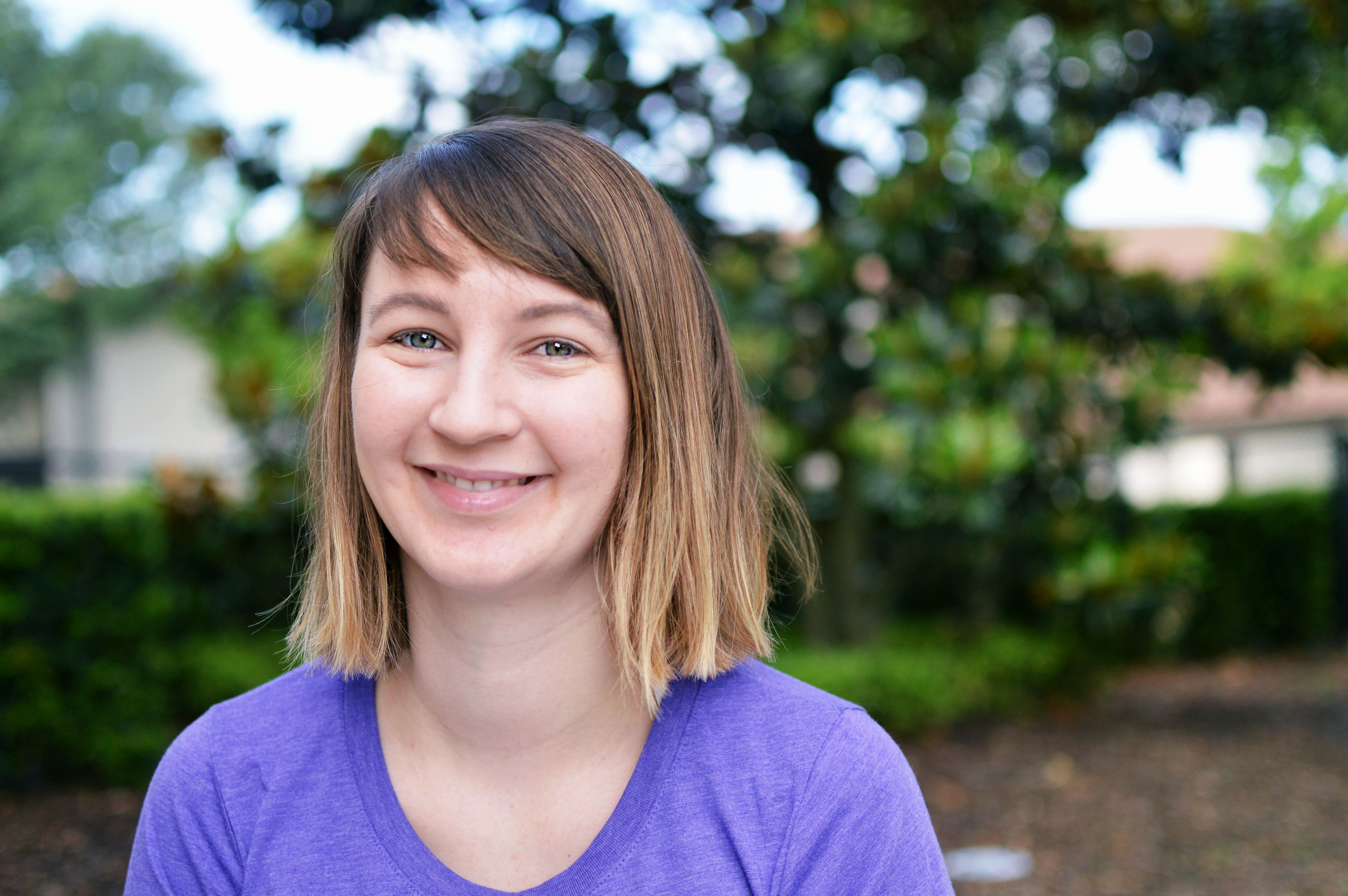 Cassie Bianco
Secretary and Social Chair
My husband Joe and I have two boys. We hope to be blessed with more children in the future, but these two keep us pretty busy. We were both raised Catholic, and we just joined Annunciation recently after moving to Altamonte. I used to work full time as an illustrator doing theme park concept design, but now I stay home and pick up freelance work on the side. For fun I love to paint, read books from the library, try new recipes, and my husband and I love to travel. My favorite place we went to was Japan. It was my first time out of the country and was an awesome culture shock. I'm excited to be a part of St. Anne's Ministry so that my family can build close friendships with people who
share our values. It's important to Joe and I to have our children grow up with God at the center of our lives.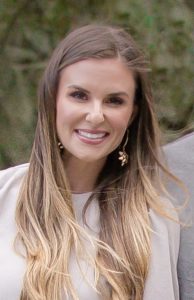 Dana Fayer
Fundraising Chair
I've been married to my husband Justin for seven years. We were both raised Catholic, and joined the Annunciation community when our son started kindergarten at ACA in 2016. We are blessed with another boy who is almost 2.5, and a third baby boy will be arriving in November 2021! I practiced as a Skincare Specialist for 10 years but made the wonderful decision to be a stay-at-home mom in 2019. I feel so lucky to be able to have one of the most important jobs in the world! I am grateful for St. Anne's Ministry because everyone is so kind and welcoming! It helps me stay connected to God, and connect with other moms who share the same values. In my free time I like to exercise and stay active outdoors, garden, spend time with my family, and explore new places!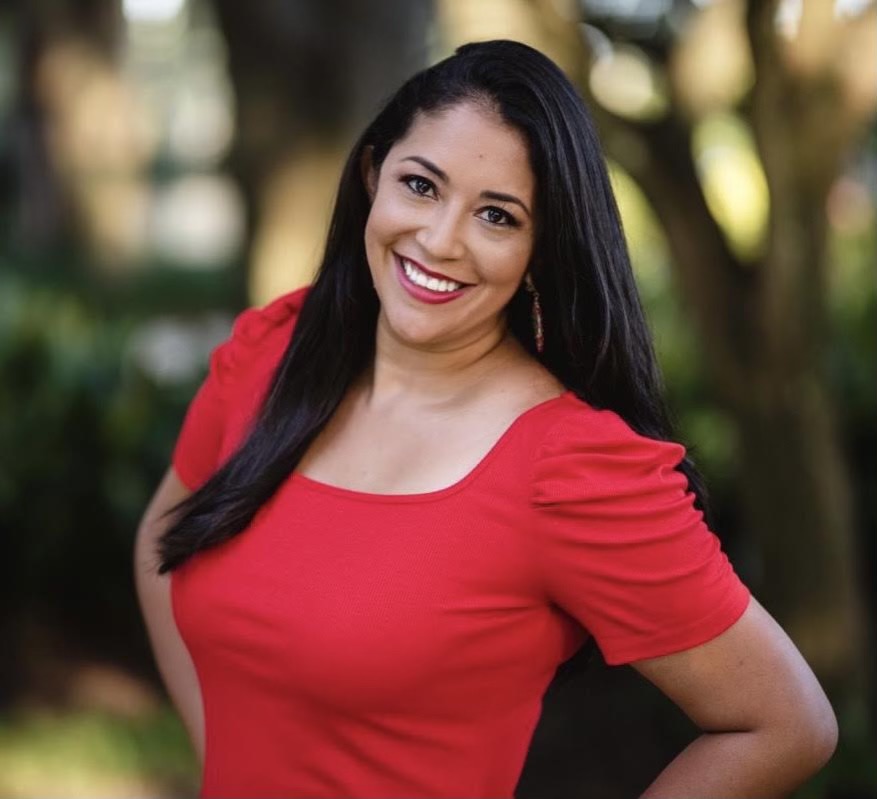 Cristina Schmoker
Vice President
I was born in El Salvador and lived there until I graduated high school. I attended a small private University in Arkansas where I met my husband. After graduating I started my career as a retail general manager. With that job, we got to travel and lived in different cities. I became a stay at home mom when I found out I was pregnant. We have a six year old daughter and three year old daughter. Running is one of my passions; as well as traveling. I love St Anne's ministry because it keeps me connected to women and families that share our same values.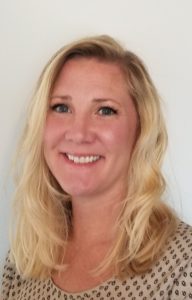 Jackie Anderson
Life Chair and Social Chair
I was born and raised in Florida, and was baptized here many, many years ago. I finished my sacraments at Divine Mercy in Brevard county. My amazing husband and I recently moved back to Seminole county. We have a beautiful daughter that will be two years old in May. I was a manager at a hotel for about 15 years, but now I am a stay at home mom and loving the experience. I am blessed to be a part of St.Anne's ministry because there are wonderful moms that I can learn and grow from. In my free time, I love running, going to the beach, and visiting new places and restaurants.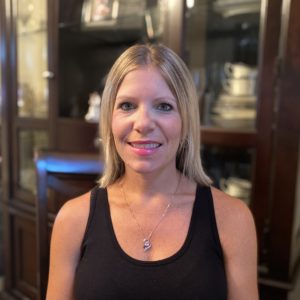 Jenna Beyer
Family Events Chair
My husband Bryan and I have been married for 9 years and have a two-and-a-half-year-old son and are expecting another baby boy in November. Prior to becoming a stay-at-home mom after my son was born, I worked in the Retirement Services Industry for 10 years. In my spare time, I enjoy going to the beach, traveling and attending concerts and sporting events. I feel so blessed to have met these wonderful moms that are part of St. Anne's and to be able to share the same values and beliefs while raising our young kids. It is truly a wonderful group of women and kids.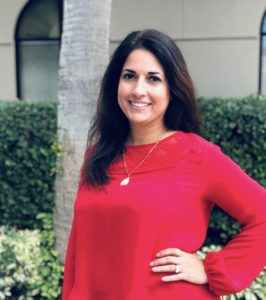 Priscilla Buckley
Treasurer
My husband (originally from Wisconsin) and I got married here at Annunciation Catholic Church in July 2012. We have two little boys ages 4 and 6 years old. While owning our own business, I have been blessed with the ability to stay at home part time and also work part time. One of my favorite things is to travel. I love experiencing new places, especially with my family. I also enjoy photography and dancing 🙂
I am super excited about this year with the St. Anne's Ministry of Moms, to be able to make a difference with a focus on Christ while meeting new friends and other moms with the same values.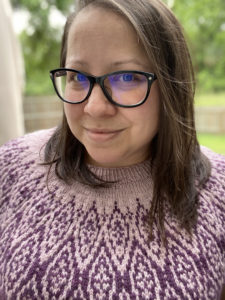 Danielle Fraiser
Hospitatlity
Our family of four lives in Lake Mary and, while my husband and I are both transplants to the state, we love calling central Florida our home. Our girls were born here and you'll find them running around the preschool at Annunciation during the week. I am a teacher by trade and now a stay-at-home mom leaning into all of the wonderful milestones and events that family life brings, and who enjoys home improvement projects, knitting, and coffee. I started attending ministry meetings in 2017 when my oldest was still a baby and found that the camaraderie in both parenting and faith really helped me to feel confident in my new role as a mother. What a wonderful blessing this ministry is to our parish moms!
Photos from some of our recent events: