Contemplative Prayer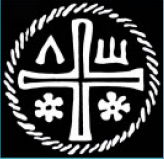 Contemplative Prayer is the opening of mind and heart – our whole being – to God, beyond thoughts, words and emotions. Centering prayer is a method of prayer that furthers the development of contemplative prayer by quieting our faculties to receive and cooperate with the gift of God's presence. It consists of responding to the spirit of Christ by consenting to God's presence and action within.
Responsibilities: Commitment to the daily practice of Centering Prayer (20 minutes twice daily) and participating at the weekly prayer gatherings.
Time: Weekly – Monday (10:00 a.m. – 12 Noon) or Monday (7:00 p.m. – 9:00 p.m.) (Spanish) Weekly – Tuesday (10:00 a.m. – 12 Noon)
Special Requirement: Ongoing spiritual formation through attending days of prayer and retreats to deepen our relationship with God and consenting to being transformed.
Contacts: Basha Perez, 407-869-0781, cocf@cfl.rr.com; Ilse Reissner, (Spanish), 407-767-8271, ireissner@juno.com