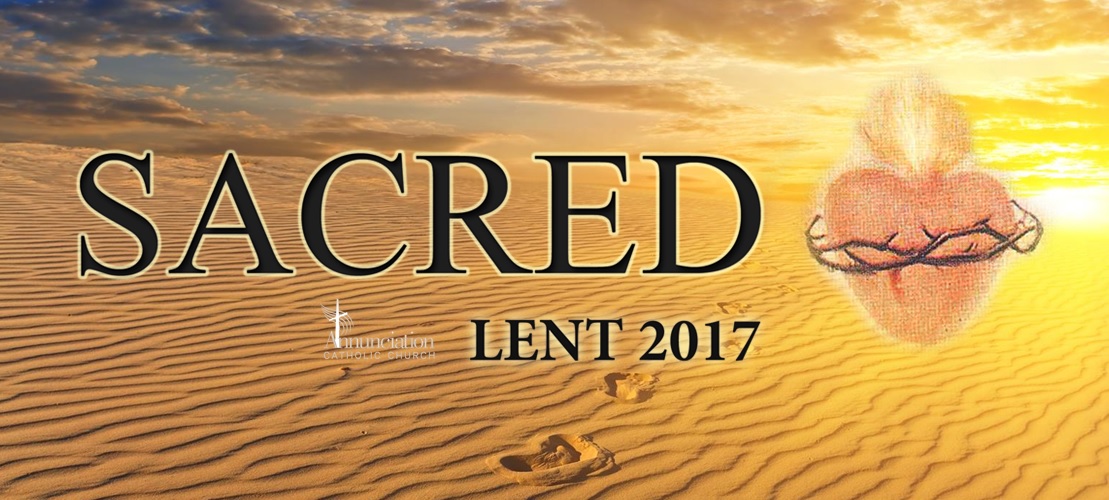 The liturgical seasons of the year can have profound effects upon our spiritual life. In a special way, during the season of Lent, we are invited to go out in to the desert to shed distractions and seek the presence of God. The barren environment, dry air and quiet of the desert landscape allows one to go inward into the stillness of the soul to see what is stirring in our relationship with God. We are also asked to go outside of ourselves and realize the many needs of those around us.  Thus, the concentration during Lent on prayer, fasting and almsgiving are exercises to help us grow in our knowledge, love and service to God and others.   
Fr Stephen Parkes
You are invited… …to look for the SACRED this Lent. Click for our Lent Schedule.
Guide to Fasting and Abstinence
Fasting is to be observed on Ash Wednesday and Good Friday by all 18 years of age and older who have not yet celebrated their 59th birthday. On a fast day one full meal is allowed. Two other meals, sufficient to maintain strength, may be taken according to each one's needs, but together they should not equal another full meal.
Abstinence is observed on Ash Wednesday, Good Friday and on all other Fridays of Lent by all 14 years of age and older. On days of abstinence no meat is allowed.
Remember:  If your health or your ability to work would be seriously  affected, fasting or abstinence does not apply.  If in doubt please speak with one of our Priests or Religious Sisters.