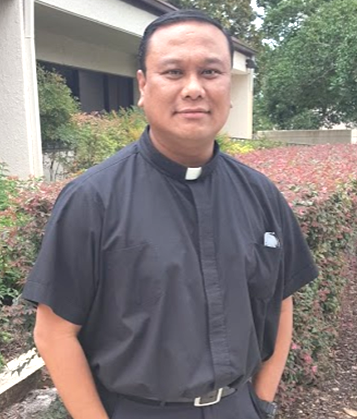 He has been assigned as Parochial Vicar beginning on June 18th.
Father Alvin Erni said it was "divine providence" that brought him to the Diocese of Orlando. Father Erni was ordained in the Capuchin Order and came to Orlando from the Philippines six years ago to serve the Filipino community at St. Joseph Parish in Orlando.
"I had no intention of coming here and the first time that it was offered to me, I declined and gave a resounding 'No' for an answer," recalled Father Alvin. "But I always believed and trusted in God's providence and to do His will has always been my intention throughout my life's journey. So, a year passed by and the offer came back. This time I was ready to say "Yes Lord, Thy will be done."
"The joy and gratitude is so overwhelming that I can sing the Magnificat with our Mother," said Father Erni. "We just need to obey and to trust Him more who knows what is good and right for all of us." Excerpt from an article in the Florida Catholic by Elizabeth Wilson.  For the complete article click here.