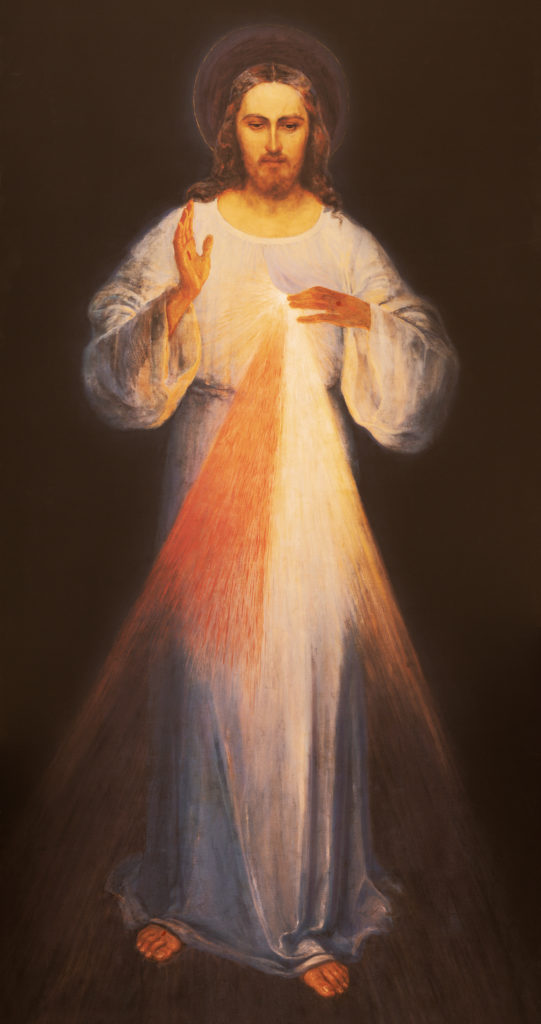 Join us on Sunday, April 11th at 2pm in the Church for our Divine Mercy Sunday Celebration with Exposition of the Blessed Sacrament and the opportunity for the Sacrament of Reconciliation.
Join us at 3 pm for a holy hour including the recitation of the Divine Mercy Chaplet in song. We will live-stream beginning at 3pm. No RSVP is necessary to attend this devotion. 
The Message of Divine Mercy Sunday is that God loves "all of us" no matter how great our sins.  He wants us to recognize that His mercy is greater than our sins, so that we will call upon Him with trust, receive His mercy, and let it flow through us to others.  Thus, all will come to share His joy.
How should we prepare for this great Feast of Mercy?
The Sisters have created a video to help to understand the fullness of this Devotion. Click on the image of Sr. Rachel to watch the video.
Click on the videos below for the Novena Prayer for each day.  The Novena began on Good Friday.