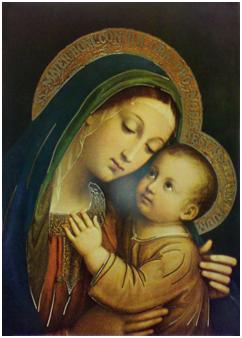 Annunciation Council of Catholic Women
Our Council is composed of a network of Circles which are the working unit of ACCW and we meet monthly from September through May.   ACCW acts through its members to support, contribute and enrich our world through various agencies and organizations including Hope Community Center, Bags of Hope Kids Club, Families in Transition, Habitat for Humanity, JMJ (a pregnancy crisis center), SafeHouse of Seminole for Abused Women and Children, Sanford Crisis Pregnancy Center, Our Sister Diocese in the Dominican Republic, Parish Pantry, St. Vincent de Paul, Shepherd's Hope and it goes without saying, our steadfast support of our Church and School.  Our Circles meet for prayer and friendship; we engage in a variety of fundraising events which are fun and importantly, successful in aiding the needy of our Parish and the community.
For general information about ACCW, contact Angela Buono, ACCW President, 407-252-9747, email: abuono1@cfl.rr.com or one of the Circles:
All Saints Circle – 2nd Monday alternating Mornings/Evenings
Contact: Co-Chairs: Jan DeMuth…407.421.2903, janice.demuth@yahoo.com;  and Kathy Popp…407.464.7324, kjpopp@centurylink.net
Mother Teresa of Calcutta Circle – 2nd Monday at 7 PM
Contact: Co-Chairs: Jennifer Hitt…407.760.6855,  jph3340@aol.com;  and Danielle Nobile…321.278.6674, Danielle_nobile@msn.com
St. Joan of Arc Circle – 2nd Monday at 9:30 AM
Contact:  Co-Chairs: Sadie Dougherty…407.788.8129, dandougherty@cfl.rr.com;  and Rosemary Derrick…407.786.3828, aderrickrosemary@gmail.com
St. Rita Circle – 2nd Tuesday at 7 PM
Contact:  Co-Chairs: Lorrie Andrews…407.963.8100, a_lorrie@bellsouth.net;  and Patty King…407.637.5640, pking1947@aol.com
St. Therese of the Little Flower Circle-2nd Tuesday at 10 AM
Contact:  Rose DiSalvo…407.829.2030, rose.salvo@earthlink.net
Our Lady of Good Counsel, pray for us.