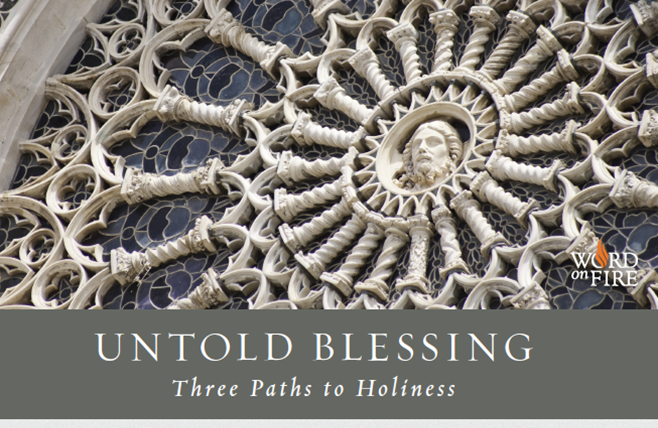 Join us for this six week study offered on Tuesday nights at 7pm, beginning on May 7th
John the Baptist's statement, "Christ must increase and I must decrease," defines what it means to be holy. The journey to sanctity involves knowing the truth about yourself and allowing God to work through you for the good of his creation.
Explore the three paths to holiness with Bishop Robert Barron: finding the center, knowing you are a sinner, and recognizing that your life is not about you. Learn more about this journey by participating in rather Barron's study program, Untold Blessing: Three Paths to Holiness.
The cost for materials is $30. Please register using the form below.
If you have any questions please contact Pete Pronko at 407-869-9472 or ppronko@annunciationorlando.org