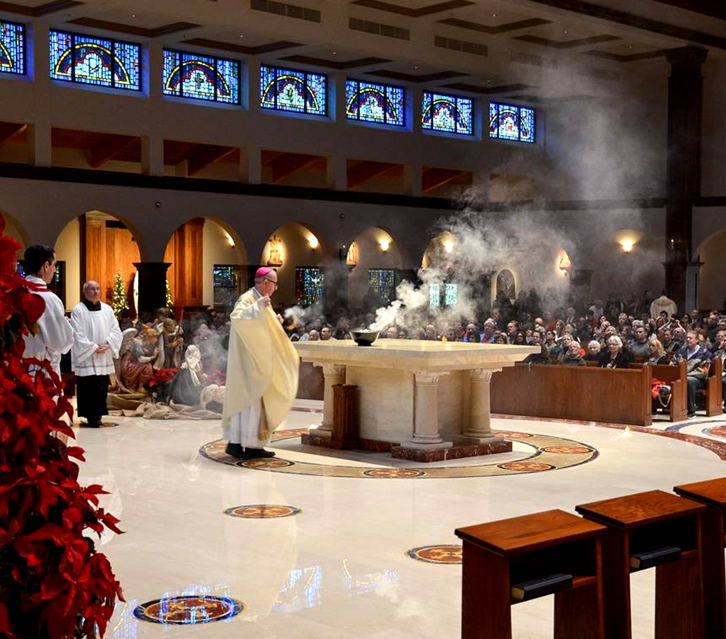 On January 1, 2018, the Solemnity of Mary, the Holy Mother of God, Bishop John Noonan blessed our new altar. Incense and Sacred Chrism Oil is used in the anointing.
Anointing with chrism oil signifies the gift of the Holy Spirit. It is used to consecrate someone or something to God's service.
Please click on the link to see an article from the Diocese and see additional photos below.
Some additional photos from the Blessing of the Altar: