Advent ~ An Invitation to Prayer
We have multiple opportunities for prayer, worship and the Sacrament of Reconciliation during Advent!
All are welcome! Please see the schedule below: 
Monday, November 30th – Advent Reflection and Evening Prayer – 7pm **
Friday, December 4th – First Friday Mass and Holy Hour – 7pm  **
Monday, December 7th – Vigil Mass for the Solemnity – 5:30pm – 7pm in Spanish
Tuesday, December 8th – Solemnity of the Immaculate Conception of the Blessed Virgin Mary
Masses at 7am, 12:15pm and 7pm **
Monday, December 14th – Advent Reflection and Evening Prayer – 7pm **
Tuesday, December 15th – Reconciliation Service with Liturgy of the Word * – 7pm
Wednesday, December 16th – Living Rosary and Songs of Mary Concert – 7pm **
Monday, December 21st – Advent Reflection and Evening Prayer – 7pm **
Tuesday, December 22nd – Reconciliation Service with Liturgy of the Word * – 10am and 7pm
* No appointment is necessary for these Reconciliation Services.
** Live-streamed on our YouTube Channel
Sacrament of Reconciliation appointments continue on Tuesday mornings, Wednesday evenings and Saturday afternoons during Advent. We will have additional priests available during these times and an RSVP is necessary for weekly Reconciliation times. Please visit www.annunciationorlando.org/rsvp.
We have expanded our Eucharistic Adoration time starting on November 30th. Join us in the Chapel of the Angels on Monday, Wednesday and Friday from 1pm to 7pm. Visit www.annunciationorlando.org/adoration for more information. Thank you! 
Advent ~ An Invitation to Outreach
This year we are partnering with Life Choices Medical Clinic for our Advent Outreach.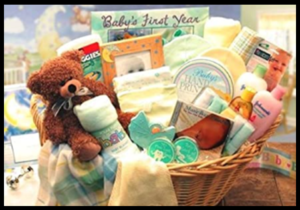 Each $25 donation funds a Welcome Baby Basket complete with baby clothes and other essential newborn items.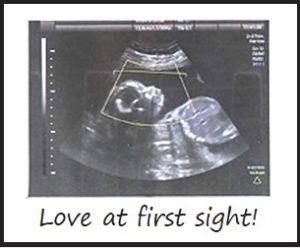 Each $50 donation helps provide Baby's First Photo – Ultrasound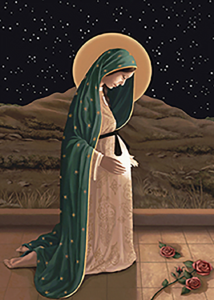 When Mary wrapped her baby in "swaddling clothes" it was a sign that Jesus was protected, well cared for and loved.
Your donations help Life Choices extend care and love to local families – providing free pregnancy tests & ultrasounds to young women  along with resources and support for these families in need as they welcome their new gifts of life. 
Join Us in Prayer this Advent for Pregnant Mothers and their Families
O Blessed Mother, you received the good news of the incarnation of Christ, your Son, with faith and trust. Grant your protection to all pregnant mothers and their families.
Guide us as we strive to make our parish communities places of welcome and assistance for mothers in need. Help us become instruments of God's love and compassion.
Mary, Mother of the Church, graciously help us build a culture of life and a civilization of love, together with all people of good will, to the praise and glory of God, the Creator and lover of life. Amen.