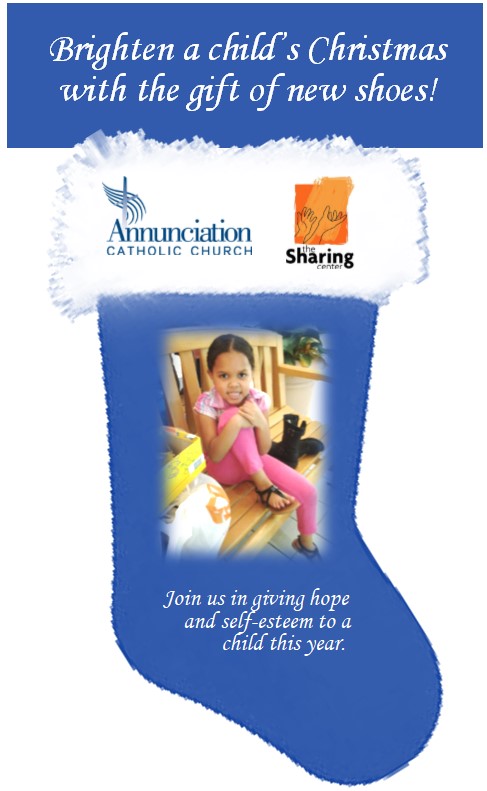 Advent Outreach – In partnership with The Christian Sharing Center and through our local schools, we will be providing low-income children with a gift card to purchase new shoes for Christmas.
The excitement of shopping for new shoes in the color, style and fit that reflects their personality is an experience many children haven't had. Bless Our Soles allows us to purchase discounted gift cards for our families in need while creating a fun shopping memory with their child.
Every $25 donated equals one pair of shoes. Thank you for your generosity!