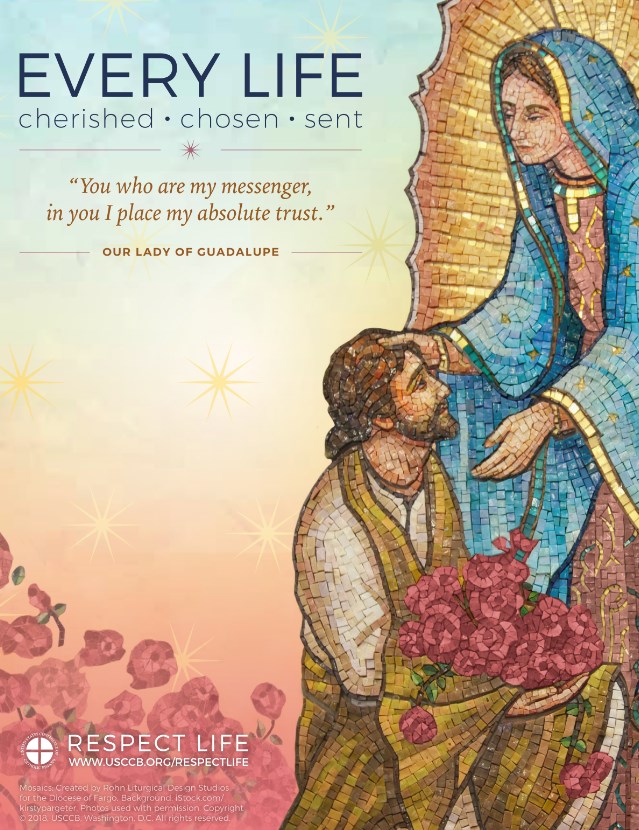 Culture of Life
The USCCB has identified four areas imperative for fostering a Culture of Life; Prayer, Service, Advocacy and Education. Each of us has specific gifts and talents that can be applied in these areas. The Culture of Life is broad. It encompasses respecting all life and all the issues that threaten its dignity. Yes, abortion, but also euthanasia, human trafficking, immigration, welfare, prisons and capital punishment, homelessness, abuse, addiction, pornography, bullying and countless other offenses. If you feel called to serve our community in this ministry please contact Sr. Maria at srmaria@annunciationorlando.org  for more information.
Important upcoming dates
Join us for our First Friday Mass and Exposition of the Blessed Sacrament at 7pm every month in the Church.
USCCB Statement from Pro-Life Activities Committee – February 2, 2019
---
This year the USCCB has created 6 new resources for Respect Life Month.  They are listed below: