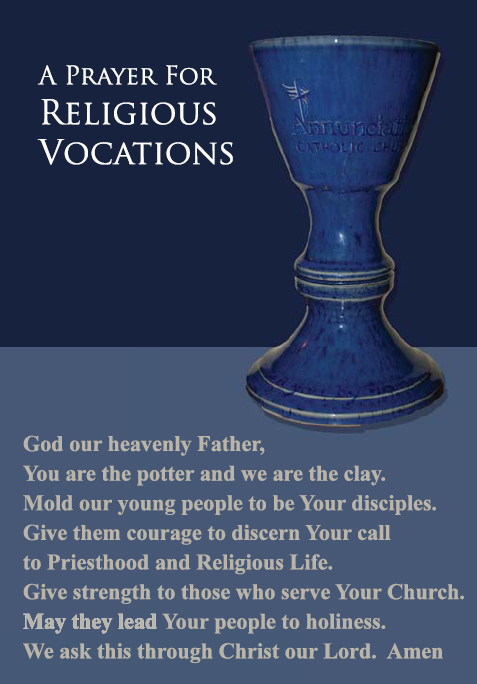 The purpose of the Vocation Blessing Cup is to inspire a
greater awareness of God's call within our community.
The Blessing Cups will be hosted each week in homes of
Annunciation Catholic Church parishioners and circulated
among the classrooms at Annunciation Catholic Academy
and Faith Formation. Additional cups will be housed
in the rectory and another in the convent to serve as a
visible reminder for the clergy and religious to pray for
the families of our parish.
Are you interested in hosting our Vocation Blessing Cup?  Contact Cheryl or Bob Nettles at 407-297-1852