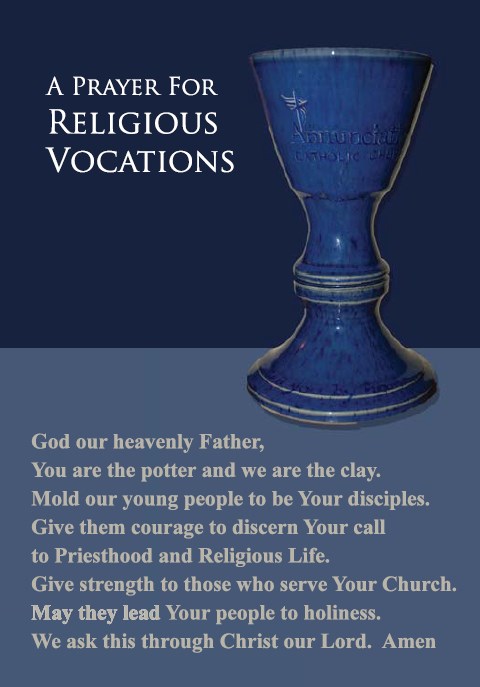 Our Vocation Blessing Cups will begin circulating again in our Parish community starting in November.
The commitment is for one week – to bring the cup to your home and pray each day for more vocations to the Priesthood and Religious Life. Prayers are included in the case as well as additional information about vocations and discernment. Each cup will be available for pick-up in the Priest Sacristy at the weekend Masses of the beginning of your assigned week. and you return the cup to the Parish Office by noon Friday so we can have them ready for the next week.
We need your prayers. Please sign up for the next available week below. Thank you! Please sign up, at the latest, by Friday of the previous week so we are able to have your vocation cup ready at the weekend Mass.
Sign Up
You are signing up for...
Vocation Blessing Cup Family / Individual on October 15, 2023