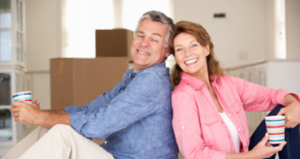 As we and our parents age, there are two important things we all need to know! How to downsize your house without all of the stress and how to maximize your social security benefits! Attend a FREE work shop put on by two of our experienced parishioners to help you better understand how to do both! David Miller with The Miller Group of Keller Williams Realty and Aaron Bert with Certified Financial Group will be sharing their expertise!
When: Thursday, September 12th at 6:30pm
Where: St. Gabriel Life Center
There is no cost to attend. RSVP (by September 10th) by using the form below or call the Parish Office at 407-869-9472.  Thank you!