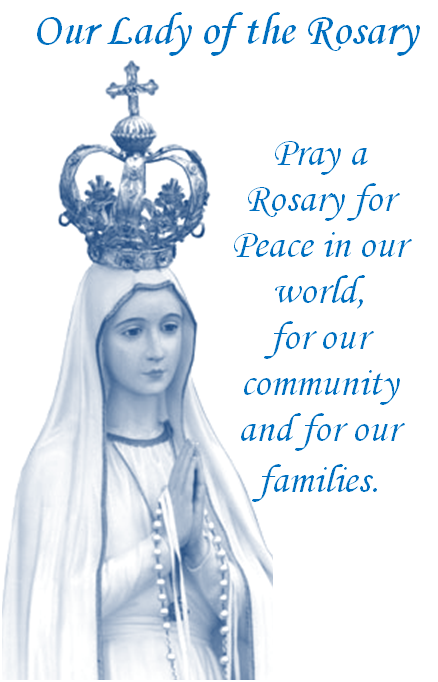 Rosary Campaign for Peace
We began a Rosary for Peace Campaign on May 13th.  This is the 100 year anniversary of the appearance of the Angel of Peace to the three shepherd children at Fatima in 1916 (prior to the appearances of Mary).  During this campaign we will be encouraging individuals and families to commit to praying a rosary for peace – in our world, our communities and in our families. (For example: 1 per day, 1 per week or 1 per month.) We ask that you commit for one year.
With the attack in Orlando on June 12th and the recent violence around the world, we would like to add fervor to this campaign to bring light back to our beautiful city and to a darkened world.  When you submit the number of rosaries that you have prayed below, a candle will be added with the number of rosaries that you have prayed for peace.  With your help and with the love and protection of Mary and her precious Son, Jesus Christ, we will overcome the darkness.
** This is a public campaign.  If you do not wish to have your name posted on this page, please submit using "anonymous" in the name field.  Thank you. **