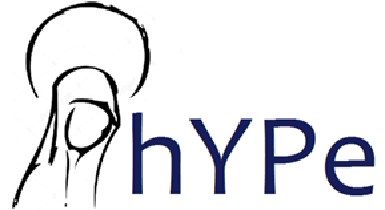 New Ministry for Young Professionals What's the hYPe about?  Our new ministry is called HYPE: Helping Young Professionals Engage.  This is a group for young adults, ages 23-35.  There is a time of life just after college when people feel like their church doesn't always have a ministry particularly suited to them.  Is that you? Problem solved.  This ministry seeks to build a stronger community amongst young professionals in our parish.  Many nights will be purely social, while some will involve a spiritual talk or possibly a Bible study, and others might entail doing a service project together.  Whatever it is, all nights will be fun!  Come join us Thursday nights at 7pm
---
Updates:
1/26  Catholic Game Show Night—Come show off your intellectual prowess.  We will also enjoy some trivia in a Jeopardy-like format.  Some categories will test your knowledge of the Faith, while some categories will simply test your knowledge of other areas of life.  Come.  Laugh. Have fun.
2/3  WHIRLYBALL!?!?!— What is whirlyball you ask?  It is a strange combination of basketball, hockey and jai-alai that is done all while riding in bumper cars.  You can check it out at www.whirlydome.com/whirlyball/   We will be reserving the court and asking for RSVPs to this wild night of mayhem.  More info to come.  NOTE: this is a FRIDAY, not a THURSDAY.
2/9  Venus and Mars— No, we will not be talking about planets.  In honor of Valentines Day we will be doing a night on Theology of the Body and the vocation of marriage.  Food and fun discussion will occur.
---
If you have any questions please contact Sarah Harkins at SLHarkins86@gmail.com