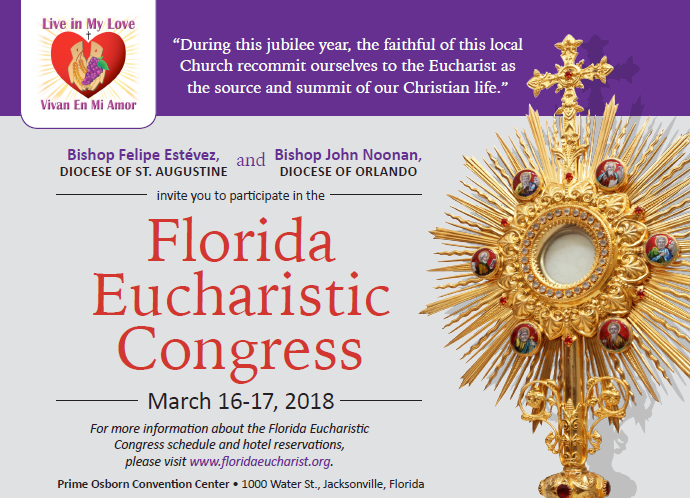 For Saturday, March 17 complimentary bus transportation will be provided on a first-come, first-serve basis. To reserve your complimentary bus seat please email rdiaz@orlandodiocese.org and include the bus location with your name, parish, cell phone. A confirmation receipt will be sent to you.  Our parish, Annunciation Catholic Church, is one of the bus locations and the bus arrives at 5:30 am and departs at 6 am.
Expected Schedule for Saturday, March 17:
8:00 a.m. Eucharistic Procession
9:00 a.m. Keynote Address by: Cardinal Donald Wuerl
Cardinal Wuerl has been a leader in the American church, especially in the new evangelization. He played key roles in the Synod of Bishops on the new evangelization, the family, and vocations.
10:00 a.m. Celebration of Mass
12:30 p.m. Break-out Sessions
Visit http://www.floridaeucharist.org/ for all of the information on speakers, times and sessions.