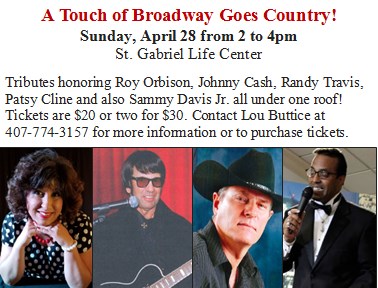 Sunday, April 28 from 2 to 4pm in the St. Gabriel Life Center
Tributes honoring Roy Orbison, Johnny Cash, Randy Travis, Patsy Cline and also Sammy Davis Jr. all under one roof! Tickets are $20 or two for $30. Contact Lou Buttice at
407-774-3157 for more information or to purchase tickets.