Marriage Renewal Weekend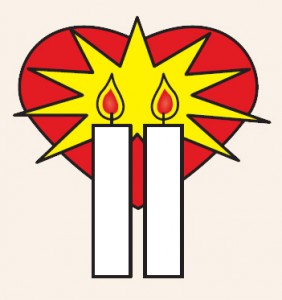 WHEN: February 15 -17, 2013
WHERE: Life Center
Like everything else, a good marriage must be nurtured. Whether you've been married for six months or 60 years this weekend is for you. Annunciation's Marriage Renewal will provide the opportunity to discover fresh ways to strengthen your marriage and grow spiritually in the warmth of the church community.
The weekend is for all married couples regardless of background or what state your marriage is in. Make the best investment on you and your marriage, time for each other.  Discover God's Plan for Marriage, Communication, Forgiveness, Intimacy, and more as ordinary couples share their experiences, trials and triumphs.
Marriage Renewal Includes:
Activities to enhance self/couple awareness.
Opportunities to share with others, as you feel
comfortable in a climate of safety.
Private time with spouse.
Experiences to help deepen one's understanding
of the Sacrament of Marriage.
Strategies that promote a connectedness with
the parish community.
Great Food, Laughter, New Friends.
Kids Camp Child Care is Available.
Click here for the MARRIAGE RENEWAL 2013 Flyer and Registration (opens as a pdf in a new window)
For more information contact:
Mary Ann & Lee Wiewiora:  407-869-7312  or email
Helen & Mario DelRey: 407-920-7982 or email 
Kate & John Sprinkle : 407-884-8941 or email 
Mary Ann Fox (Parish Contact): 407-869-9472 or email