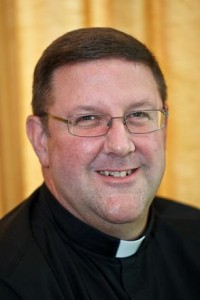 The Mass of Ordination and Installation of Fr. Gregory Parkes to the episcopacy as fifth bishop
of the Diocese of Pensacola-Tallahassee will be televised on June 5 at 3pm on the following channels:
EWTN – live coverage of the Mass and rebroadcast at midnight the following day.
CatholicTV – live on television and the Internet, and will be rebroadcast at a time to be determined.